It's entertainment which makes Northern Ireland telehappy, reveals TV Licensing
Posted by
Newry Times News
info@newrytimes.com
Friday, March 22nd, 2013
Community
,
Features
A look at the UK's changing viewing habits from TV Licensing reveals annual viewing trends and the nation's TeleHappiness Index.
A report published this week by TV Licensing reveals the kind of TV which makes us happy may be not only influenced by your age and gender – but also by the fact you live in Northern Ireland. The national interactive TeleHappiness Index, part of TV Licensing's TeleScope 2013, suggests, as a nation, comedy is the genre which brings most happiness to our lives, with 95 per cent of us putting it at the top our TeleHappines Index. We are obviously very discerning about our comedy because, despite the high TeleHappiness rating, we watch relatively little of it, fewer than four hours a week, compared to an average of 4.7 hours a week of news. However, in Northern Ireland it's entertainment (96 per cent), children's television (91%) and factual programmes (88%) which make us happiest with comedy lagging behind at 86%. Adults in Scotland, the North West, London, the South East and Northern Ireland watch more children's programmes in a week than their grown-up counterparts in the rest of the UK. But it's older people, including grandparents, who find the most enjoyment in children's television, with 80 per cent of respondents aged 65+ agreeing children's shows make them happy. In order to watch TV we're continuing to embrace new technology yet refuse to give up older devices in the living room. While 47 per cent of UK households have a PVR, nearly a third (29 per cent) of us still have a VCR as part of their home entertainment set-up. The UK's love of TV and the desire to never miss the programmes which make us happiest is reflected in the amount saved and ready to watch at a moment's notice on the nation's PVRs (Personal Video Recorders)  – an estimated 455 million hours, or the equivalent of almost 52,000  years of TV. TeleScope is an annual TV industry report produced by TV Licensing. It looks at the UK's television viewing habits – identifying how we're responding to new technologies and how our habits are changing. Insights from the past 12 months include: • We have fewer TVs: The average household now has 1.83 TV sets, down from an average of 2.3 sets in 2003. • But we're watching more television on more devices: We watch an average of 4 hours 2 minutes of TV a day, up from an average of 3 hours 36 minutes a day in 2006. In 2012, fewer than one per cent of us watch only time-shifted TV. • Premium TV features are on the rise: More than a third of the TV market value in 2012 was from sales of 3D TVs, and sales of jumbo screens (43 inch or more) increased 10 per cent in the past 12 months. • Social networks allow us to engage with each other in real-time like never before: 40 per cent of all tweets are about television shows between 6.30pm and 10pm. Pipa Doubtfire, Head of Revenue Management, BBC TV Licensing, said, "TeleScope 2013 looks at our emotional connections to the programmes we love, how our favourite TV programmes make us happy and our love for TV. "In the three years we've been producing the TeleScope report, we've witnessed remarkable changes in the way viewers consume their favourite TV programmes. This year, we launched the nation's TeleHappiness Index to capture the nation's emotional responses and our evolving relationship with TV."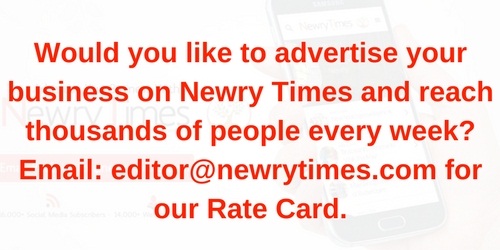 Both comments and pings are currently closed.