Your Foundation Course in Denim
Posted by
Newry Times News
marketing.newrytimes@gmail.com
Sunday, March 17th, 2013
Community
When it comes to finding the perfect pair of jeans unfortunately there isn't a magic formula. You do need to be prepared to put a little time and effort into the search but it will be worth it. Jeans can be a fantastic foundation for so many outfits so they're important to get right. In fact, if there was a single fashion article that you can without doubt find inside the wardrobe of almost every woman, it would be a pair of jeans.
Triangle
The search for a great pair of jeans will instantly become easier if you focus on what you want your jeans to achieve. As with choosing any garment, you will need to be aware of your body shape first and foremost and decide what you would like your jeans to achieve based on your individual shape. This shape should choose softly flared or boot cut jeans for a long, lean look. Avoid anything that is too tight as this can result in "muffin top" effect. Also avoid extra pockets, especially those on the bottom, as this will add unwanted bulk to your bottom area. Medium to low rise jeans that fit comfortably will make this body type's torso appear longer.
Inverted Triangle
This body shape needs to be aware that hugging the bottom, hips, thighs, knees, calves and ankles in skinny, super-tight styles will only place more emphasis on the broader shoulders. While this silhouette can be ultra fashionable for a younger model-like look, if you are under a certain height and over a certain size this style isn't going to look quite as good. The inverted triangle will benefit most from a cut that hugs the bottom and a fit that is slightly loose on the thigh starting to flare to boot cut just above the knee down. Embellishments and lighter shades of denim can work well for this body shape. High fashion jeans are not always the most 'stylish' look – so approach with a degree of caution and have a discerning eye. It's hard to go wrong with the standard five-pocket classic jean.
Rectangle
With this shape you will need to choose a gentle, relaxed cut that cups and brings shape to the bottom. Look for jeans that are going to work towards creating curves, particularly in the hips. Stone washed jeans or those with fades along the legs can help to add shape to the Rectangle figure.
Round
Those of us who are a round body shape can benefit from including jeans in their basic wardrobe, but generally, looser flowing fabric of a smart or casual trouser will look less bulky. It is as much about the skimming of fabric, the comfort of trousers and the cut and movement of the fabric, these will tend to help a round body shape appear more feminine and elegant. With larger sizes, the design of jeans do tend to be scaled up in proportion but they can at times appear a little masculine and add bulk. However, do try to look for a cut that is supportive without being too tight or too loose, look for a denim with a tiny bit of stretch. The most flattering jeans will be boot cut, always darker in colour, with no extra fussy detailing.
Hourglass
If you are an Hourglass you want to look for jeans that have a smooth fit and which don't hide your beautiful curves. It is preferable to avoid extra pockets, especially in the back, and heavy denims that tend to add bulk in the thigh area. A flare at the bottom of the leg will help to even out the overall look. Medium to dark washed denim is the most flattering and timeless choice for the hourglass figure. Avoid any styles that are too big, too stiff, too tight or too baggy – the same stays true for all body shapes. Although many people believe that you have to buy designer jeans in order to have any chance of finding the perfect pair of jeans, this is quite misguided, as designer jeans like any other may not be suitable for every body shape. You may find a particular designer label which is perfect for your shape, but you have just as good a chance of finding high-street styles which are just as good right here in Buttercrane including those listed below from
Miss Selfridge
,
Quiz
,
Blue Inc
and
Topshop
– so don't be too quick to judge without trying. Still confused? Why not let Amanda help you find the perfect jeans or outfit for any occasion with a Personal Style Advisor session.
Contact Amanda on 02830 264627 or email personalstyleadvisor@buttercraneshopping.co.uk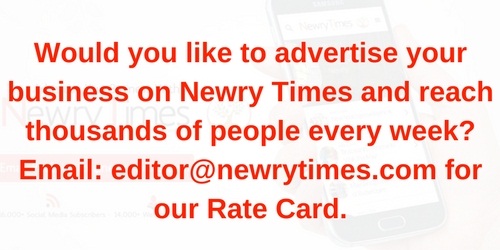 Both comments and pings are currently closed.