Spring clean your system – detox tips
Posted by
Newry Times News
marketing.newrytimes@gmail.com
Friday, March 8th, 2013
Community
,
Features
The move from February to March means spring is upon us.
The longer stretches in the evenings brighten our moods, daffodils are cropping up lifting our hearts, we're flinging open our windows to air the house, dusting and cleaning, out with winter and in with summer. We've had lovely dry weather and a decent bit of sunshine too, getting us all outdoors and more active. While we're in this cheerful mindset, let's turn our positive attention to our bodies, let's give them a spring clean out too. We take holidays from work, breaks from the mad 9-5 stress, days out to 'clear the head', our bodies too need holidays, rests from the demands we place upon them and a little TLC. Do you need to detox? Read on, if the following statements ring true, perhaps it's time to change something: 1. Do you suffer with skin complaints? 2. Do you have a sour taste in your mouth? 3. Do you walk/run/commute near or on a busy road? 4. Do you eat more than 1 processed/packaged food per day? 5. Are you constipated or bloated on a regular basis? 6. Do you suffer joint pain? 7. Do you have recurring headaches and pop painkillers like they're Smarties? 8. Are you tired…a lot? 9. Does caffeine affect you – either by no longer giving you the energy lift it once did or you are too sensitive to its affects? 10. Do you have dark circles under your eyes? Answer yes to more than 3 of the above and it may be time for a spring clean of your diet! I'm often afraid to mention the word 'detox' as we all panic, thinking cabbage soup diets and hibernation. I'm going to dis-spell that myth and offer helpful, easy to follow advice to get your body, system and your health back running on full kilter.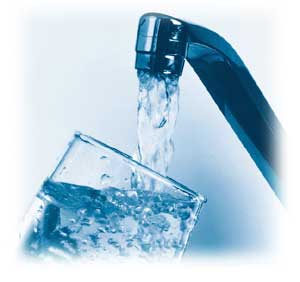 We all want to look and feel our best and to do this we need a healthy liver among other things, nourishment from the inside out. Our liver is the main organ responsible for expelling toxins from the body; we need to make sure this organ is super-charged with lots of nutrients to help it do its job. Putting too many toxins into the body, without arming your liver with the tools it needs to discharge them, is the reason toxins build up in our systems. Therefore, it is a combination of eating the wrong foods combined with too little of the right foods, not balancing sleeping well with exercising enough, and subjecting our bodies to external toxins that causes problems. With news this week that Newry has one of the most polluted streets in Northern Ireland, this is a matter we need to take seriously for the benefit of our health. Here are my top detox tips to help spring clean your body and revive your health. 1. Take a day or two off work to really prepare, or begin on a long weekend when you have time to sleep, rest, shop, cook and exercise 2. Avoid stimulants – coffee/tea, alcohol, sugar, cigarettes 3. Invest in a green juice or make your own from health super food curly kale, parsley, cucumber, carrot, apples and ginger, experiment! 4. Move your body every day to get things moving – your lymphatic system, muscles, joints, digestion – all benefit from a daily walk or stretching 5. Drink lots of water – we all know we should, but how many actually do? Go get a glass right now! 6. Avoid breads and processed foods for a few days, including cereals other than home-made muesli or porridge oats 7. Increase your intake of fruit and vegetables – in this country we seem to be limited to tomato and lettuce as 'salad', widen this circle of vegetables that make their way into your supermarket trolley. It needn't add expense to your bill as you aren't buying chocolates, wine and apple crumbles 8. Add fish, nuts, and lean white meats to your diet 9. Avoid cheeses, too much full fat diary and fatty cuts of meat – all high in saturated fats, placing a toxic load on our system 10. Try a spoonful of flax-seed, mixed seeds, linseed, any seeds, every day in your breakfast or sprinkled on a salad, or disguised in a smoothie Try these tips for a few days, initially you will feel tired, cranky, irritable, but being prepared for all of this can help, and as your body gets used to working on its own again and eliminating toxins from your system, after day 3-4 you will feel better than you have in a long time…trust me!
LISA'S TIP:
The best time for sleep is between 10pm and 6am, for every hour you sleep before midnight, you add health to your life and power to your sleep.
Lisa is a Nutritionist at Choice by Lisa Nutrition, find her on Facebook at Choice by Lisa or click HERE.
Lisa also runs Unislim Classes in Newry – contact Lisa today for more information or a tailored nutrition plan. T: 07730577822/E: choicebylisa@hotmail.co.uk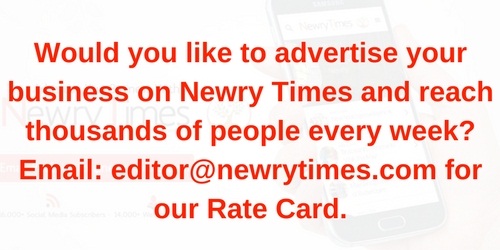 Both comments and pings are currently closed.