Local jobs in balance: Quays store to appoint administrator
Posted by
Newry Times News
info@newrytimes.com
Tuesday, January 15th, 2013
Business
,
News
More local people are on the verge of losing their jobs today after music and DVD store HMV last night announced it will appoint an administrator.
The Quays based store, which employs 4,350 people in the UK and Ireland, is the latest local casualty of 2013 and the news comes just days after Newry Times reported that Jessops and Hoi Polloi had ceased trading in the Buttercrane Shopping Centre.
Deloitte will run HMV's 239 stores nationwide while it seeks prospective buyers and assesses prospects for the business.
HMV, which has been a mainstay of the high streets for 93 years, has struggled over the past 12 months as digital downloading and supermarkets have taken a huge slice of the DVD and music market.
Speaking late last night, HMV released a statement saying that the board 'regrettably' had not been able to reach a position where it feels able to continue to trade outside of insolvency protection.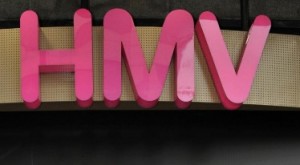 The statement added, "In the circumstances therefore [we] intend to file notice to appoint administrators to the Company and certain of its subsidiaries with immediate effect.
"The Directors of the Company understand that it is the intention of the administrators, once appointed, to continue to trade whilst they seek a purchaser for the business."
The Northern Ireland Independent Retail Trade Association (NIIRTA) has described HMV going into Administration as another big potential loss to the High Street. Speaking to Newry Times, NIIRTA Chief Executive Glyn Roberts said, "This is deeply concerning that another big name High Street retailer is likely to close its doors so soon after Jessops ceased trading. Unless a buyer is found, HMV closing will be a big loss to our local Town Centres and footfall for neighbouring retailers." "Quite simply we are losing too many Retail Chains and Independent Retailers and so we need radically new thinking to revitalise our Retail Sector. We also need to make our Town and City Centres destinations to attract additional footfall to challenge the growth of online sales." Roberts added, "NIIRTA continues to engage with Ministers at Stormont and Westminster putting forward solutions to tackle this problem." SDLP Councillor Connaire McGreevy said, "This is devastating news to the employees in the Newry store and their families. "To come so soon after Christmas, and to also follow on the back of two other store closures sends a negative message to the consumers. We must find a way of promoting our city and the retail sector in 2013." "I have had some positive meetings before Christmas and will continue to follow through on them this year. "HMV are unfortunate that the changing industry has affected their sales; from new technology in the homes such as Netflix to the iTunes store on our phones their business has been radically altered. McGreevy added, "My thoughts are with the employees at this time and I can only hope that the administrator can find a purchaser for the business that protects their jobs. Newry & Armagh DUP Assemblyman Cllr. William Irwin MLA stated, "This is certainly a worrying time for the many people employed by HMV right across the United Kingdom and with the huge shift to online music sales, there is absolutely no doubt that the high street music outlet is under enormous pressure. He added, "Many economic commentators have stated that this is the reason why a well established brand such as HMV finds itself in this difficult position. That of course is little comfort to those employed in the Newry store and we can only hope that a buyer can be found for the chain of stores and some rescue plan can be put in place."
More on this story:
Job losses in Newry after Jessops announces immediate closure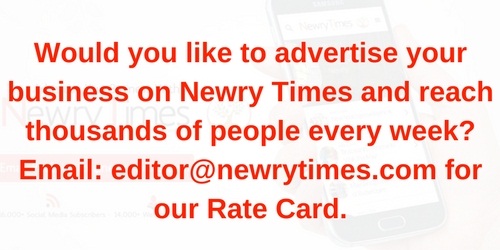 Both comments and pings are currently closed.