5 small steps towards a better 2013
Posted by
Newry Times News
info@newrytimes.com
Tuesday, January 8th, 2013
Community
,
Features
"Those who cannot remember the past are condemned to repeat it." This famous quote from philosopher George Santayana was not referring to New Year's Resolutions, but it applies quite aptly to them.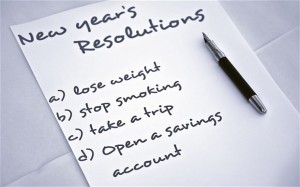 At the start of January we cite off improvements to our lives which will make us fitter, healthier, more financially balanced and well-read individuals but, as a recent Channel 4 survey suggests, 48% of people will have given up these resolutions by now. And by the end of January 88% of people will drop these altogether. So rather than repeat this Resolution merry-go-round of opting-in then dropping out we have provided five small, yet achievable, changes that should make 2013 the year that your Resolutions will last.
1.    Have your say in politics
This sounds like a lofty ambition but all you have to do is make sure you are on the electoral register, then you can have your say on the issues that matter. To make sure you're registered visit www.eoni.org.uk/index/registration.htm
2.    Reduce alcohol consumption
Many people try to completely give up alcohol in the New Year but rather than cutting it out 'cold turkey' why not reduce your alcohol consumption instead through a number of measures, for instance by incorporating water or non-alcoholic beverages in between alcoholic drinks. It's important to count your drinks to ensure you remain within the recommended guidelines and also make sure you eat something. For further information visit www.drinkaware.org.uk  or www.drinkIQ.com
3.    Travel on public transport
With cost effective fares, no parking costs, lower carbon emissions and access to bus lanes for bus passengers, public transport represents a cost effective travel option for 2013. And with 20 new class 4000 trains now in service and additional facilities such as free WiFi, Journey Check-which gives real time info on your journey- and mobile ticketing which allows passengers to purchase rail tickets via their mobile, NI Railways is a great travel option for the New Year. A new timetable comes into force from 6th January with enhanced frequency of services and increased capacity. For full details visit www.translink.co.uk/Services/NI-Railways
4.    Take control of your finances
If you're struggling to come to terms with the financial excesses of Christmas and New Years it's time to get an accurate assessment of your incomings and outgoings.  To get some help with this why not visit www.moneysavingexpert.com which has a free tool to help you manage your finances.
5.    Take small steps to a healthier you
There's no need to spend hours in the gym to improve your general health and well-being. Reports show that as little as five minutes a few times a day can significantly improve your health so why not make small changes to your daily routine. For instance, instead of using the lift take the stairs; if you work at a desk take five minutes each hour to stand; or if you're shopping bend down low and reach up high to give you an extra workout as you complete the weekly shop. A walk to your bus or train station also allows you to get some healthy exercise as part of your normal day.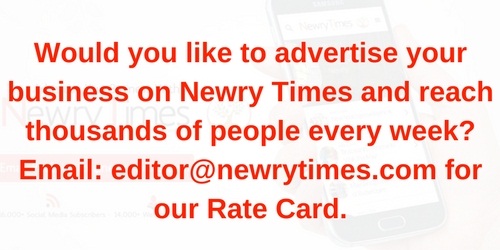 Both comments and pings are currently closed.