Warrenpoint toxic gas leak a 'major incident'
Posted by
Newry Times News
info@newrytimes.com
Wednesday, December 5th, 2012
Community
,
News
The Southern Health and Social Care Trust has implemented its 'Major Incident Plan' following today's incident at Warrenpoint Harbour. Eighteen people are suffering the effects of exposure to the aluminum phosphide (AIP) gas after a toxic gas leak in Warrenpoint this morning led to a number of homes being evacuated in a large scale emergency operation. A gas leak was detected on the Arklow Meadow ship in Warrenpoint Harbour and the emergency services set up a 50 metre cordon around the ship. It is believed the cargo of the MV Arklow Meadow ship, docked at Warrenpoint harbour, became unstable and wet which resulted in the release of toxic gases. A spokesperson for the Southern Health and Social Care Trust said, "The hospital is very busy and staff are coping well with this pressure. However we would ask the public to only come to the Emergency Department at Daisy Hill if they have an urgent life threatening condition. The spokesperson added, "A freephone telephone number is available for relatives and friends who wish to enquire about patients – 0800 1114 021." Speaking to Newry Times about the incident, a PSNI Spokesman stated, "While the incident remains ongoing at the Warrenpoint harbour it has been contained to a small area within the harbour itself. Residents have returned to their homes and precautions regarding closing windows and doors can now be rescinded." The spokesperson added, "The nine people taken to hospital are expected to be released later today and nine others have been treated at the scene as a precaution. The incident is being treated as an industrial accident and will be investigated by the HSE in consultation with the Maritime and Coast Guard agency." A Northern Ireland Fire & Rescue Service (NIFRS) Spokesperson said: "We are currently dealing with a hazardous material incident at Warrenpoint Harbour involving a toxic substance which has become unstable on board a vessel at the Harbour. "We currently have 8 Appliances, 3 Specialist Appliances and a Command Support Unit at the scene. 9 casualties have been taken to Daisy Hill Hospital. The call was received at 9.42am this morning and the incident is ongoing. A 50 meter cordon has been put in place. The spokesperson added, "The Public Health Agency (PHA) has advised that all risk of adverse health effects associated with this incident applies only to those who have come into direct contact with the gas. The emergency services are currently identifying and treating all such individuals. "The PHA is emphasising that there is no risk to the wider public, but asks that people in the general area cooperate with the authorities to ensure that this incident is handled safely and effectively. "NIFRS and PHA continue to work with colleagues in the emergency services and Southern Health and Social Care Trust on this incident." More on this story:
18 affected and homes evacuated after toxic gas leak in Warrenpoint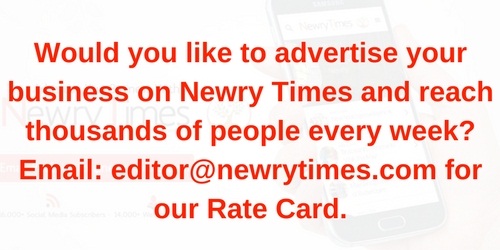 Both comments and pings are currently closed.