SDLP Annual Conference 2013 – Speech by Margaret Ritchie MP
Posted by
Newry Times News
info@newrytimes.com
Monday, November 12th, 2012
Politics
SDLP South Down MP Margaret Ritchie has spoken at the SDLP 2013 Annual Conference.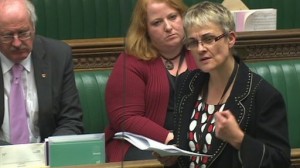 Ritchie spoke of what she described as a DUP and Sinn Fein 'carve-up' of government, the need to relieve Nelson McCausland from his ministerial duties and Sinn Fein's silence on key issues. Below is an extract from Ritchie's speech. ***** The people of the North are paying a heavy price for the relative stability brought about by the DUP and Sinn Fein finally signing up with the rest of us, for peace and power-sharing. Regrettably, rather than creating a platform for moving ahead together, they have engaged in a government of antagonism and attrition. We have an Executive which is stalemated on most major issues like Education and Shared Future – where delivery is essential. An Executive which can only reach so-called agreement when there is a convenient two Party carve-up. The rest of the time they make up for the lack of substance around the Executive table, and in the Assembly, by yet more tiresome two-Party laps of honour and self-congratulatory curtain-calls. It's as if we should all be bowled over, yet again. But although many commentators have commented on the two Party carve-up nature of the Executive, it is my contention that what we are really experiencing is a gradual return to one Party rule and to Unionist domination. We have entered an era where the DUP are in the driving seat and heading back to the future. And I think nationalists in the North can see this – even if those closer to the Stormont bubble do not. ***** Am I overstating it? Well let's consider the evidence: Let me list some of the things the DUP have done and ask yourselves- where were Sinn Fein? In Society, generally, look at where the resources have been going. The DUP has shipped hundreds of millions of pounds into their own communities whether it be the massive payout to Presbyterian Mutual Savers (and let me add hastily I had no difficulty with support for small savers) or huge redundancy payouts to Police Reserve and other security service personnel. And look at the investment in East Belfast and the Titanic Quarter. New Roads; The Public Records Office; Belfast Metropolitan College; The Titanic Signature Project; the Innovation centre and Science Park. Then there is the Connswater Greenway; the massive Invest NI grant to Bombardier and mega-facility for Dong energy. And waiting in the wings is the DUP share of Sinn Fein's Social Investment Fund. Saying nothing of the DUP's outrageous attempts to fund East Belfast contractors Red Sky. Tell me what other part of the North has enjoyed the same lavish attention as Peter Robinson's own backyard? (Apologies, I recall he actually sold his back-yard for rather a large sum of money). Lets look at people and organisations and the DUP. And again ask yourself – where were Sinn Fein?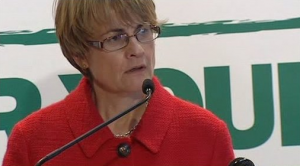 The DUP successfully opposed the continuation of 50/50 recruitment in the PSNI. In the Assembly, the DUP installed their own man as Speaker and presided over a process which cleared out many of the existing Senior staff. They ruled out any Nationalist Justice Minister and they killed the Civic Forum. DUP stalwarts were appointed to head up the Ulster Scots Agency and more recently the new Maze/Long Kesh regeneration body. Sinn Fein stood idly by. And look at the organisations the DUP set out to nobble – The Parades Commission; The Community Relations Council; The Northern Ireland Housing Executive and a recent attack on the EU Programmes Body. Can you actually believe that Peter personally has criticised the SEUPB for funding brick and mortar cross border projects and not giving enough jelly roll to loyalist projects? Dublin will need to assert itself on that one! But what do these bodies have in common? They all asserted their independence and refused to bow to DUP pressure. That is why the knives are out for them. And the Sinn Fein zombies don't even see it. ***** And let's look at some other DUP exploits. They have effectively ran North/South cooperation into the sand, nobbling the St Andrews Review which was intended to broaden and deepen the areas of cooperation and engagement. They have stopped the all-island consultative Forum provided for in the Good Friday Agreement and they have vetoed the North's participation in the major tourism initiative 'The Gathering' despite numerous invitations from Dublin. And they have go-slowed on any North South Parliamentary Forum. Elsewhere, the DUP has established an Ulster Scots Academy; told Sinn Fein to shove the Irish Language Act and insisted on a latter-day gerrymander of the new Local Council Boundaries. And they have outflanked Sinn Fein on Education. After 10 years of hot air, Sinn Fein's flagship policy of ending academic selection lies in tatters at the DUP's feet. Anyone looking at the much heralded ESA Bill will find a DUP double-lock on any attempt to end academic selection. Don't listen to the rubbish from John O'Dowd – read the Bill! ***** But what I detest most is what they have been doing in housing  – not least because we are, and always have been, the Party of Housing. In a nutshell, when the SDLP was in Social Development we were starting around 2,000 desperately-needed new social houses each year. Not enough, but far more than under direct rule – and we spent every penny we could get our hands on. Since the DUP took over, the output of social housing has halved. Yes halved. Ask yourself why? And then there is Girdwood in North Belfast. Where we had 200+ badly needed homes programmed, with 100 to start this year. The DUP Minister stopped this housing despite the pressing need for it, and it is impossible to see any justification other than pure prejudice. Again Sinn Fein went along for the ride –  abandoned the needy in North Belfast. And at the same time the Minister saw fit to produce a brochure disgracefully aimed exclusively at Protestant/Unionist citizens, to encourage them to move into the Girdwood area – where there was no demand from that community. And of course that same Minister after his Red Sky debacle turned his guns on the Housing Executive where the DUP have persistently criticised the religious composition of the workforce. ***** Yet beyond all that, if you believe some supine commentators we have Peter reaching out to nationalist or to Catholics with, for example, his remarks about Shared education. Conference I tell you that the First Minister's reaching out to Nationalists is insincere. It is no more than a ploy to woo liberal unionists to the DUP by insinuating the DUP Leader is cool with Catholics! That is, of course, the same DUP Leader who when invited as First Minister to meet the Pope decided on all our behalfs not to. IF Peter Robinson wants to show he is genuine in reaching out to the Nationalist Community, then the very first thing he should do is sack Nelson McCausland. ***** Colleagues, I can assure you that, on the ground, there is a growing unease about DUP domination and the impotence and incompetence of Sinn Fein. It undoubtedly raises opportunities as well as questions about our continued participation in the Executive – but it has policy implications that go further than that. For example, and with due respect to our excellent Minister, I am not sure that we should any longer support RPA. Do we really want to hand over planning powers to DUP and Sinn Fein carved-up Councils? Colleagues, we are a natural Party of Government and ultimately I want us in there. But we need to redefine our role in the politics of the North so that we can deliver for all, and put an end to the disgraceful political corruption and negligence of other Parties. Let us now commit, wholeheartedly, to that task.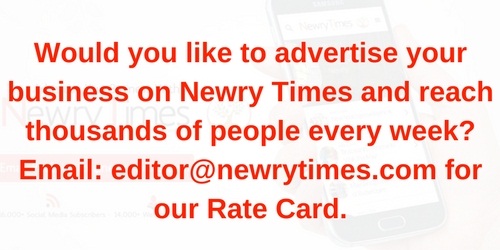 Both comments and pings are currently closed.