'Political Boundaries' lecture at Newry Museum
Posted by
Newry Times News
info@newrytimes.com
Thursday, September 20th, 2012
Community
,
What's On
On 23
rd
September at 3pm Dr. Kevin Howard will visit Newry Museum to give a talk titled "Political Boundaries" in which he will examine borders as political boundaries. This forms part of the Museum's Autumn Lecture series for 2012.
This year marks the start of a decade of centenaries and commemorations as one hundred years ago a series of events changed the course of Irish History. The impact of these events, such as the Irish Home Rule movement, World War One, The War of Independence and Partition, on this district can be seen in the Museum's permanent exhibition "The Border Town", housed in Gallery Three. The Museum has devised a lecture programme which will complement the exhibition and examines how these major events changed this area. The first talk "Political Boundaries" will specifically look at the boundary between the UK and Ireland, and will explore the impact of the Border as a barrier, as a zone of transition, and as a potential bridge between states and peoples. Kevin will examine how people's identities are shaped, if at all, as a consequence of living along the border. Other talks in the programme will specifically look at the Ulster Covenant and Home Rule and how these played a part in shaping Newry and Mourne. The talk will cost £3 per head. There will be light refreshments and seating is limited so booking is essential. If you require further information please contact Declan Carroll, on 028 3031 3178 or email
declan.carroll@newryandmourne.gov.uk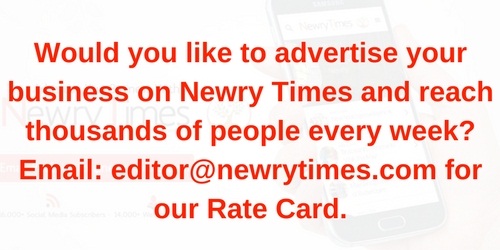 Both comments and pings are currently closed.