Local business Hey! nominated for business awards
Posted by
Newry Times News
info@newrytimes.com
Wednesday, September 5th, 2012
Business
Hey! Creative, a local Marketing and Advertising agency in Newry have had a few reasons to smile over the last few weeks, with both them and their clients, being nominated for and winning awards.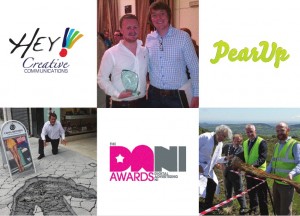 The first nod went to their client, Jak Madden, a local filmmaker who, in the short time of making movies has, had his debut movie showcased at Cannes Short Film Festival. Following that Madden was hired to direct the TV advertisement for a local shopping centre, which aired in the high profile slots of the Euro 2012. Finally, Jak was nominated for and ultimately won the 'Best Director' category in the inaugural Newry and Mourne Film Festival for his film 'Sole'. Then there was Dermy Markey, one third of the Pear Up gang who developed a smartphone app. Dermy and two of his fellow Trinity College Dublin graduates created an app as part of a final year project and on a whim they entered the GEOMD Incubator program in New York. They got accepted and remarkably, they were the only group taking part that was not from North America. During the 10-week programme, they further developed the app, made some great contacts and secured two clients. At the end of the programme, all the groups pitched for a $10,000 grant and although Pear Up didn't win the grant, they were awarded a very impressive joint second, so not bad for entering last minute. Finally, the agency themselves, Hey! Creative managed the recent promotional activity for the Dragon Safari event hosted by Sticky Fingers. They implemented a campaign that was a parody of local news headlines, where dragon-related findings were discovered in the area. They also ran a news channel on YouTube, which got over 2000 views in the lead up to the event and the combination of their various marketing approaches saw 4000 visitors to the Safari. As a result of these achievements both Hey! and Pear Up have been shortlisted for a DANI Award 2012. The awards are designed to celebrate businesses, organisations and individuals within the digital sector in Northern Ireland. Consequently, Hey! have been shortlisted in the 'Best B2C Campaign' category with Pear Up obviously being nominated in the 'Best Mobile Phone App' category and with over 85 entries this year, to be shortlisted is an achievement in itself. The ceremony will be held in the Titanic Building on 13
th
 September so best of luck to both teams!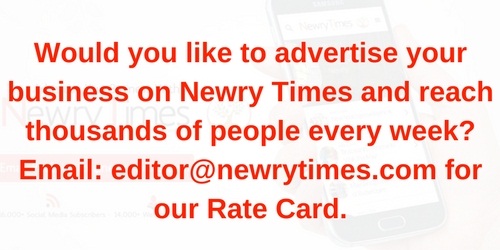 Both comments and pings are currently closed.