Carrickcruppen Club Notes
Posted by
Newry Times News
info@newrytimes.com
Monday, May 28th, 2012
Sport
Carrickcruppen Reserves had a comprehensive victory over Silverbridge in the quarter final of the Reserve Championship at a sunny Lowes Lane on Sunday afternoon. Cruppen raced into a six point lead with scores coming from Peter Loughran (3), Caolan McCullough and Conor Boyle (2). The 'Bridge responded with two points from play but the remainder of the half belonged to Carrickcruppen with a further 1-2 coming from the boot of Peter Loughran and a point apiece from Caolan McCullough and Brendan Doran left a scoreline of Carrickcruppen 1-10 Silverbridge 0-2 at the interval.

Both teams swapped points at the start of the second half with Karl McVerry and James Hughes scoring either side of two points for the visitors. A further Peter Loughran point and a goal from substitute Dan O'Hare with his first touch increased 'Cruppen's lead. Silverbridge never gave up and scored 1-3 without reply, points from Peter Owens (2) and Daniel Lewis finished the scoring leaving Carrickcruppen victorious 2-16 to 1-7. This was an excellent team performance from 'Cruppen who are now in the hat for the semi-final. Every man played his part in this victory, special mention must go to Sean Keenan who had a great game in the middle of the field. Well Done! Team: Darren McNally, Conor McShane, Darren O'Grady, Karl McVerry, Tony Bennett, Noel Finnegan, Kevin Hughes, James Hughes, Paul Cunningham, Conor Boyle, Brendan Doran, Seamus Hughes, Caolan McCullough, Peter Loughran, Sean Keenan. Subs: Ryan O'Hare, Dan O'Hare, Daniel Lewis, Peter Owens and Mark Rice.
CARRICKCRUPPEN MINORS 3-17 TIR NA NOG 1-8
The Minors followed up on last week's victory over Ballymacnab with another impressive performance to beat Tir na Nog at home. Blaine Hughes, Conor McShane, Nathan Reavey and Ross Flynn having fine games in defence. Conor Boyle, Nathan Bradley and Seamus Morgan provided a solid platform for going forward. Blaine Malone was excellent in midfield. While in the forward line Aidan Turley, David Craven, Daniel Lewis, Conor Sloan and Caolan McCullough all got on the scoreboard. Great team display. Scorers: C.Sloan 1-1, N Bradley 0-1, D. Craven 0-1,C. Boyle 0-1, S. Morgan 0-2, D. Lewis 0-2, B. Malone 1-0, A. Turley 1-1, C. McCullough 0-8.
GERALDINES RE-UNION
The eagerly anticipated Geradlines re-union will take place in the Club on 30
th
June 2012. All former Geraldines players are invited to come along for the craic. There will be a game where the Geraldines will play against Cruppen Over35's and a BBQ and music entertainment afterwards. This will be a great night's craic. Anyone who wants to play their part are asked to contact Cathal Evans, Raymie Flynn, Paul McGivern or Damian Beattie.
UNDER 8'S
Our Under 8 team played in their first blitz of the season in Silverbridge on Saturday morning. Weather conditions were perfect and this contributed to a wonderful tournament. We took one team, and were in a group with Mullaghbawn, Forkhill, Silverbridge and Ballymacnab. The children got ample game time and showed great skill and teamwork. There were some fine performances and super score taking from the panel made up of Aodhan Campbell, Megan Kinney, Kerrie Mullan, Shay O'Callaghan, Ryan Keatings, Vincent Lowe, Dan McCabe, Patrick McGinn, Oran Bradley and Conor Kavanagh. Training resumes on Friday from 6.30-7.30 in preparation for the Clonduff blitz on 9
th
June. We would like take this opportunity to thank all the parents who got involved in the training session with the U6s on Friday night. It went like clockwork and the children enjoyed it immensely.
GUESS THE SCORE
The club are having a 'Guess the Score' in Armagh's forthcoming Ulster Championship match against Tyrone on Sunday 10
th
June, so for all you budding Nostradamus out there get your £'s out and tell us what the correct score will be. It is £1 per line and if you're an expert in predicting the correct score then you will grab yourself £50.
ANNUAL CHAMPIONSHIP DEBATE
There will be a pre-Armagh v Tyrone championship match debate in the clubhouse on Thursday 31
st
May commencing at 8:30pm sharp. This follows on from the successful night which was held last year. Former Armagh Greats Paul McGrane and Benny Tierney will be there and the final panel of experts will be confirmed during the week. This, as always is a great night's craic, admission is £5 and all proceeds go towards the day to day running costs of the Club. For more information keep an eye on Club notes and also ClubCall in Thursday's Irish News.
BAR STAFF URGENTLY NEEDED
Anyone who can offer their services behind the bar is asked to contact Jim Burns as Bar Staff is badly needed at the minute.
FACEBOOK
You can all now follow Carrickcruppen on Facebook where all updates on club activity will be available for everyone to see. Add us Carrickcruppen GAC.
SOCIAL CLUB
The Social Club is available for hire for all functions free of charge, so if you are thinking of having birthday parties, christenings, confirmations, communions or holding a charity night the Club is available for you. Contact any member of the Committee or call into the Social Club which is open Thursday through to Sunday nights.
CLUB MERCHANDISE
Orders are now being taken for Club merchandise such as jerseys, hoodies and Carrickcruppen gloves. Anyone wishing to order any merchandise are asked to contact Barbara Beattie, Jennifer Kelly or Claire McArdle who will be at the Under 8 and Under 10 training on Friday night.
CLUB LOTTO
There was no jackpot winner in this week's lotto and next week's jackpot stands at £2200.00. The lotto provides the club with much needed income and if any member can help out on a weekly basis by either selling tickets or even by buying a few tickets they can contact Gerry McDonnell on 02830 839280.
IRISH DANCING
There are Irish Dancing classes in the club every Tuesday and Thursday from aged 4 upwards. All levels of dancers and new participants are welcome. Anyone wishing to attend the Irish Dancing are asked to contact Sarah Barry on 07985589084.
CLUB NOTES
Anyone wishing to have put anything in the Club notes are asked to do so by email
Carrickcruppenpro@gmail.com
or by contacting Brenda Hughes on 07773386457 or Anthony Keenan on 07857957527.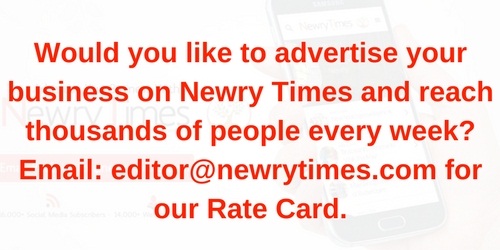 Both comments and pings are currently closed.