Warrenpoint Mum inspired by Autistic son launches new business
Posted by
Newry Times News
info@newrytimes.com
Monday, April 2nd, 2012
Community
,
News
A local Warrenpoint family is marking World Autism Awareness Day today (2
nd
April) in an innovative way, with the launch of a new business designed to create a work place for their son who has Aspergers Syndrome. Save the Day Keepsakes is an innovative web-based business, selling a decorative box to store and protect a broad sheet or tabloid daily newspapers that holds a special memory. The company also offers a range of designs for new babies and weddings and offers a personalised name service. The box comes with an acid free, resealable poly bag that fits in the box. The papers can then be kept on a shelf like a book. Founder Emer Murphy said that the huge decline in newspaper sales along with the advent of the internet and the fact that newspapers may disappear altogether soon inspired her.  "We're a family run business, inspired by my husband's lifelong obsession with collecting newspapers. Every edition of a newspaper is unique. It is a snap shot of the world on any given day, recording not just world and local events, but lifestyle too. What we have created is a unique and protective way to preserve that special keepsake edition. As technology races ahead, the printed newspaper that has been a part of daily life for centuries, may disappear so special editions will be a valuable commodity." While the idea is unique, so too is the underlying ethos of the business, which was came about as Emer and her husband Joe tried to think of ways that their 17 year old son, who was diagnosed with Aspergers Syndrome at age 9, could get important work experience and training. Emer continued, "We started thinking about a business platform which would give experience and training to our son Conall who has Asperger's Syndrome, a form of autism and then we came up with this innovative idea. We hope that through our business we will raise awareness of this invisible disability, and promote the many positive attributes people with Asperger's bring to the work place." Asperger's is a developmental disability and is often described as a 'highly functioning' form of Autism – a lifelong condition which affects how a person makes sense of the world. Males are often 4-6 times more likely to be diagnosed. It is considered as a hidden disability as you often can't tell that someone has the condition by their outward appearance. Commenting on the launch of the new business, SDLP MLA for Newry and Armagh and Chair of the Assembly's All-Party Group on Autism, Dominic Bradley said, "I congratulate the family on developing this innovative idea into a viable business which is full of potential for future employment for other young people with autism. The fact that Emer had to provide employment for her own son highlights an issue which the All-Party Group has been dealing with –  the lack of employment opportunities for young people with Autism." Arlene Cassidy, Autism NI's Chief Executive, joined Dominic Bradley MLA in commending the Murphy family for their positive and innovative business. She said, "This is another example of why Autism NI worked so closely with the All Party Group on Autism to bring forward the Autism Act (NI) 2011. It is vital that all government departments are legally required to plan and work together to bridge such gaps. The Autism Act is aimed at achieving this but meanwhile, adults with Autism still receive minimal services and the Murphy family cannot wait. There is much to be done and I look forward to this business leading to an improved quality of life for Emer's son and others locally." Emer says that while many people with Asperger's find direct communication or social interaction difficult, on the positive side, they are very methodical, love routine and become obsessive about facts. Individuals with Asperger's are considered to have a higher intellectual capacity while suffering from a lower social capacity. Many famous Asperger sufferers excel at music, art and computers – for example Bill Gates, Michelangelo, Beethoven and Einstein are all thought to have Asperger's. Emer added, "While the idea for a web-based business was certainly based on our sons' specific needs, it's still a private commercial enterprise and it will be run in the way that any business would be- to make a profit. We have a great business idea and I'm confident Conall will excel in this environment and create a successful enterprise. Together, we plan to grow the business so we can give work experience and jobs to more people with Asperger's Syndrome." For more information check out:  www.savethedaykeepsakes.co.uk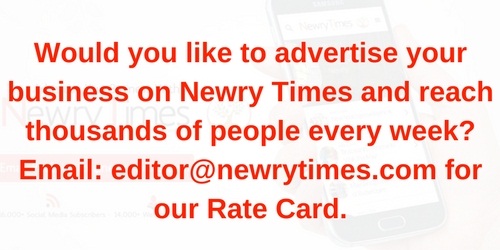 Both comments and pings are currently closed.