The Genuine Articles set for homecoming gig
Posted by
Declan McAteer
declan@newrytimes.com
Thursday, February 9th, 2012
Entertainment
,
What's On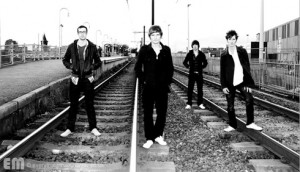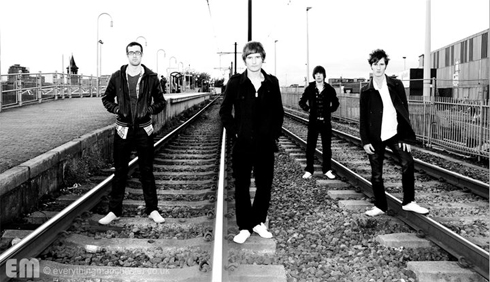 The stage is set for The Genuine Articles this weekend as the band prepares for a memorable homecoming. It is perhaps fitting as well that the band are to perform at the venue where it all began. The Genuine Articles made a huge impact on the local music scene in 2008 when they won the Battle of the Bands competition in The Bank Bar, the same venue in which they are set to play this coming Saturday night. Since then, local lads Hugh McCreesh, Mo McCreesh and Micky McGuigan have teamed up with Bury born Tom Beryl to take the band to the next level, touring venues throughout the UK and Ireland.
Speaking to Newry Times in December
, lead vocalist and guitarist Hugh McCreesh spoke of what it means for the band to return to Newry and play to their home crowd, "I love playing to the home crowd, to friends and that. We've been back three times to Newry since we moved to Manchester. The first two times we played at The Relic/BED. Both these gigs were quality with almost 300 turning out to support us. The crowd really got behind us and singing the songs back to us, it was something we'll never forget."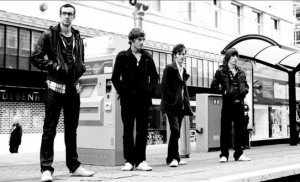 Speaking about this weekend's gig, Hugh spoke of his admiration for the Newry crowd, "I'm looking forward to a good singalong. Everyone that comes to our gigs are brilliant. Dancing away, they really go for it. I'm looking forward to playing some new tracks, two of which are potential singles. So yeah, that and the party after." Playing out of venues in Belfast, Dublin, Derry and Manchester, The Genuine Articles have set the tone for local bands, and as they make their return to where it all began, they bring along another local band – The Young Aviators. "We're bringing another great local band on tour with us who have moved Glasgow, the Young Aviators. They are signed to The Subways management and they will be playing in Newry. They're quality so get yourselves down to the Bank on Saturday Feb 11th." When asked if he had a message for the people of the Newry area, Hugh told Newry Times, "Get behind us! There's loads of Newry ones who we can't thank enough for showing their support and coming to our gigs, There's lots of new faces turning up at our gigs with no ties or connections which is great to see, but there's ones who haven't even given us a chance. Why not get behind a few local lads? I guarantee they'll have a good night if they give it a chance. If everyone gets behind us we have the potential to make a lot of noise." The Genuine Articles will be playing at the Treasury Suite in The Bank Bar this Saturday, February 11th. The doors open at 10pm and people are advised to come early as demand is expected to be high.
Click here to read the full interview with Newry Times
.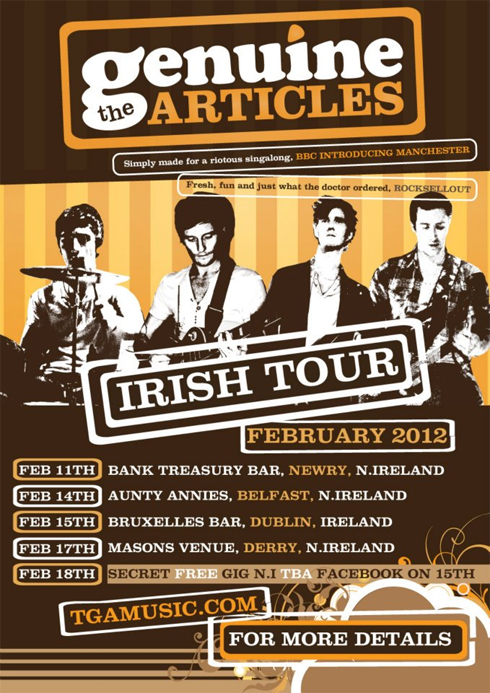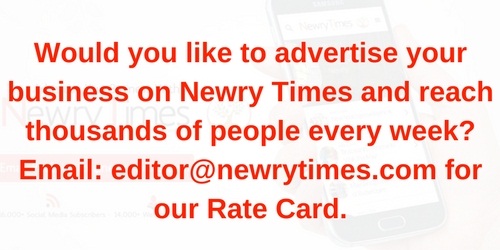 Both comments and pings are currently closed.