Wee Wonders Zooms into Newry
Posted by
Newry Times News
info@newrytimes.com
Wednesday, January 11th, 2012
Advertising Feature
,
Featured Story
Linda Buchanan is a woman on a mission. The Tandragee mum has been busy recently turning heads, along with bottles, nappies and dummies. Her innovative business, 'Wee Wonders' offers exciting new activity classes for babies and toddlers. A collective sigh of relief from parents of young toddlers will be heard around the Newry and Mourne area after Linda revealed this week that Wee Wonders is coming to the city soon to help all those parents with young children. The classes will take place in Ballybot House, Newry on Friday 20th of January and will run for ten weeks. The classes are the perfect opportunity for parents  and carers to learn new skills while socializing with other parents who have little ones of similar ages. Wee Signers classes are great fun and are suitable for babies from around 3 months to 18 months. There is a mixture of nursery rhymes, songs, puppets, multi-sensory activities like balloons and bubbles, movement, a story and a lovely relaxation time at the end. Simple practical signs like 'change nappy' and 'milk' are taught; these have been shown to help reduce non verbal babies' frustration as they learn to communicate what they want without crying. Baby signing has been popularized by children's television presenter Mr Tumble and research has shown that children who signed as babies have 50 more spoken words in their vocabularies by the age of two than children who didn't sign.
For toddlers 18 months and onwards an entertaining, educational and interactive Wonder Kids class will be held from 11-12pm.  Wonder Kids is designed to stimulate language development and promote creativity and cognitive learning. Each week a new theme is covered  and the children play games, sing songs, make crafts, dance, listen to stories, interact with puppets and so much more. The classes adhere to the Early Years Foundation Stage (EYFS) guidelines and are perfect for the buildup to pre-school as the children learn to socialise together, while also learning about letters, numbers and colours in a fun and stimulating environment. This promises to be an unforgettable experience and it is advisable to book your place early to avoid disappointment. To book, call Linda on 07512028523 or email Wee Wonders
info@weewondersni.co.uk
and see
www.weewondersni.co.uk
for more details.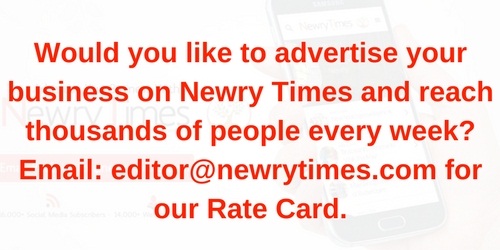 Both comments and pings are currently closed.