Newry's Lost Generation, with Gerard Fitzpatrick
Posted by
Newry Times News
info@newrytimes.com
Thursday, January 5th, 2012
Features
Name:
Gerard Fitzpatrick.
Age:
25.
Education/experience:
Time served as an electrician (City and Guilds).
What part of Newry & Mourne are you originally from?
Barley Lane.
When did you leave Newry?
June 2011.
Why did you leave Newry?
I always wanted to travel and I wasn't getting any younger. There was also more prospects work wise in Australia.
Who did you go to Australia with?
With my two friends.
What are you doing now in Australia?
Are you working? Currently working for an electrical firm in Newcastle (just outside Sydney) but planning to move to another firm in Brisbane in the New Year.
Are you enjoying life away from Newry?
Very much so, it's a whole new experience and one I have yet to regret. I'm just happy where I'm at right now. That's not to say that I don't miss the Newry lifestyle from time to time.
What do you miss most about Newry?
It would be rude not to mention friends and family. Just the usual Newry life, Carnbane football, 'both to score bets', my local pub (Nan Rices), Bellinis, the Canal Court Hotel with the 'shumper attire' (shirt and jumper combo). I also miss Super Sunday double headers in the pub. Food wise, it's hard to beat a Henrys, Friar Tucks, Pat Prices or La Dolce Vita.
When will you return to Newry or if you don't know, then would you like to eventually return here?
It's hard to say after six months, I expect to stay a second year and take it from there but I'll return home in between.
Career ambition:
Eventually have my own contracting firm or become an electrical engineer.
What would you say to anybody still living in Newry who can't find work?
If you're satisfied with life in Newry, enjoy it and just be happy where you're at but don't be afraid to broaden your horizons.
Anything else you would like to add?
Just to wish friends family and the great people of Newry a prosperous new year. Big shout out to my young nephew Tiernan. Also, I wish the staff at Newry times every success with their venture.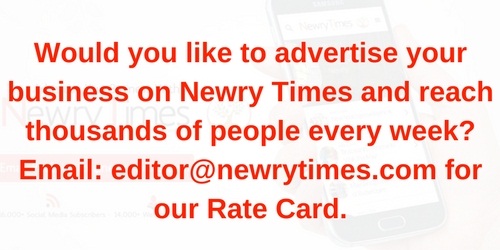 Both comments and pings are currently closed.