New Minister Gordon Lyons outlines his priorities | Newry Times
Posted by
NewryTimes News
editor@newrytimes.com
Friday, February 12th, 2021
Politics
Gordon Lyons MLA has outlined his priorities after his appointment as Minister of the Department of Agriculture, Environment and Rural Affairs (DAERA) after Edwin Poots MLA temporarily stepped aside for health reasons.
Speaking about his new portfolio, Minister Lyons said, "I want to wish my colleague Edwin Poots MLA a full and speedy recovery.
"While I would wish for better circumstances, it is a privilege to take up this role whilst he recovers from surgery.
"And I look forward to working with the industry, stakeholders and the wider rural community in the weeks ahead.
"I am keen to quickly get to grips with the issues facing the Department and industry, not least the implications of EU Exit and the impacts of the Northern Ireland Protocol (NIP).
"As Minister, I will consider all options and pursue all avenues to mitigate against the societal and economic consequences of the NIP and the barriers it is causing to trade," he explained.

"I also want to put on record that I totally condemn any threats made against workers and staff going about their duties at Belfast, Warrenpoint and Larne ports.
"As public servants, these staff should be allowed to do their jobs without fear and it is unacceptable and intolerable that threats have been made.
"There is no place in society for intimidation and threats against anyone going to their place of work. Staff safety is of paramount importance."
Commenting about the issues around Covid-19, the Minister said, "I am acutely aware of the devastating impact that Covid-19 has had on the agri-food, fisheries, rural and environmental sectors and I intend to focus on assisting those sectors to recover and remain sustainable in the long term.
"I would also like to pay tribute in particular to the agri-food sector and the role they have played throughout this crisis and keeping food moving – the sector is vital to our economy and we must continue to support it."
Speaking about the Department's ongoing work, Minister Lyons said, "DAERA is a diverse and wide-reaching Department which impacts on all our lives whether it is the food we eat, the air we breathe, the beautiful countryside we enjoy, our climate or our rural communities.
"Much good work is already in progress on many important issues including the multi-decade Green Growth Strategy, the Forests for our Future programme and delivering and simplifying support schemes for our farm businesses.
"The Department is also currently consulting on a number of significant areas including a Climate Change Bill; a clean air strategy; the governance elements of the Environment Bill; access to our natural environment for outdoor recreation, and further education support at CAFRE.
"I encourage everyone to respond to these discussion documents and let us know what you think.
Minister Lyons added, "I wish to continue Edwin's good work in these areas, keeping these important issues moving for him to pick up once he is back in office."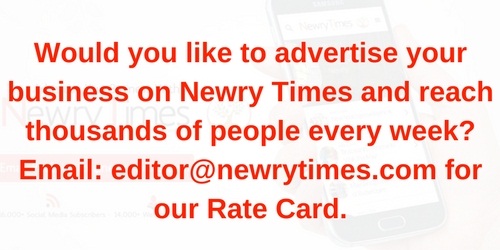 Both comments and pings are currently closed.