Peter Mark raises over £5,000 for Autism NI
Posted by
NewryTimes News
editor@newrytimes.com
Friday, January 22nd, 2021
Business
Peter Mark has announced that this year's Petermarkathon has raised an outstanding £5,000 for Autism NI.
The Petermarkathon is an annual fundraising initiative, which takes place every October in all Peter Mark salons across Northern Ireland.
Each salon was tasked with coming up with its own unique way to raise money for Autism NI in adherence to Covid-19 regulations.
Whilst Peter Mark salons across NI were closed in October due to government restrictions, the teams were determined to continue with their fundraising efforts and many of these challenges, including sponsored walks, were taken online.
Since the launch of the Petermarkathon in 2011, Peter Mark has raised over £60,000 for Irish charities in Northern Ireland.
The funds raised by Peter Mark Northern Ireland will go towards helping Autism NI provide life-changing services for over 30,000 autistic individuals and their families.

Established in 1990 by a group of parents, its mission is to remove barriers and create a more equal society for those with autism in Northern Ireland.
The key services offered by the charity include a helpline, family support, early intervention services, training and research.
Covid-19 has had a huge impact on charities like Autism NI as avenues for fundraising have significantly reduced.
It has also been a challenging time for individuals with autism, navigating a changing world as a result of the pandemic.
Peter O'Rourke, CEO, Peter Mark said, "The annual Petermarkathon is a key event in our calendar and despite recent challenges as a result of the Covid-19 pandemic, our people were determined to make this happen.
"Now more than ever, it's important that charities like Autism NI are supported and we are delighted to partner with them.
"I would like to thank our people who put a huge amount of time, effort and creativity into raising this money in unprecedented circumstances.
"To date, we have raised over £60,000 for charities in Northern Ireland and we look forward to next year's event and continuing to support those in need," he added.
Kerry Boyd, CEO, Autism NI said, "We are so grateful for the support from Peter Mark NI, the money raised from the Petermarkathon will allow us to reach out to more families and support them during these uncertain times.
"The Covid-19 pandemic has had a huge impact on our charity with fundraising events being cancelled and a high demand for our services.
"With routines being disrupted and new rules being introduced, the autism community has been incredibly anxious, and our services have been needed more than ever.
"Autism NI exists to support autistic people and their families and campaigns to raise awareness of autism within the wider society.
"We want to help build an inclusive society for all autistic people in Northern Ireland, where barriers are removed and access to rights and opportunities are protected and enforced," Kerry adds.
To find the location of your nearest Peter Mark salon, click here.
For more information about Autism NI, click here.
Keep up to date with the latest Northern Ireland business news, marketing tips and tricks and advice for local businesses on the Tall Paul Marketing website.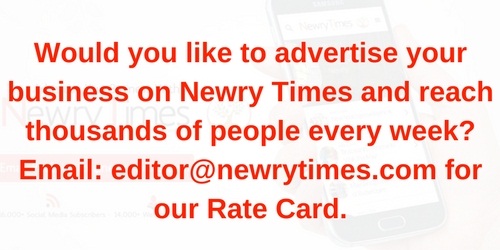 Both comments and pings are currently closed.