Helpline worker from NSPCC "proud to work on Christmas Day"
Posted by
NewryTimes News
editor@newrytimes.com
Thursday, December 24th, 2020
Community
Belfast woman, Sharon Coyle, 37, will be spending her Christmas Day working in NSPCC's Helpline base in Belfast and although it means she will be parted from her family at this festive time, she explains why she is happy to do this.
The service provides adults with a place they can get advice and support, share their concerns about a child or get general information about child protection.
It has bases in Belfast and Manchester and operates 365 days per year to protect children in Northern Ireland and across the rest of the UK.
Last year the NSPCC helpline, which has around 100 staff, responded to almost 69,000 contacts from people, across the UK, with concerns about a child's welfare and 45% of contacts answered resulted in a referral.
Concerns around a parent's or other adult's health or behaviour are the most common reason for contacting the Helpline.
The Helpline has been more important than ever, during the pandemic. 
With children not being able to access their usual support network, looking out for them and contacting the Helpline has been vital.
As always, the service will be operating on Christmas Day because Christmas can be a difficult time for children suffering abuse, neglect and poor mental health and the impact of the coronavirus looks likely to put even more children at risk this year.
Sharon says, "I'm originally from Northern Ireland and after 20 years of living in the Republic of Ireland, I relocated to Belfast in April 2020 to start my role as Helpline Practitioner with  NSPCC  Northern Ireland – right in the height of the pandemic.
"My background qualifications are in counselling and psychotherapy and before I returned home I had been working as a Domestic Abuse Practitioner for almost a decade. 
"This gave me a background of supporting adults and children who have been impacted by exposure to domestic abuse and because of this experience, I was really attracted to work for the NSPCC helpline."
Sharon continues, "The Helpline is made up of professionals from various different backgrounds, including healthcare, police, teachers, social workers and counsellors. 
"It is fantastic to be part of a team who are so passionate about tackling child abuse and, in the office, there is a culture whereby practitioners are encouraged to share their wealth of experience and expertise.
"As a result, we are constantly learning from each other and striving to work together to deliver the most comprehensive safeguarding advice and responses.
"It's lovely to be part of such a brilliant team," she insists.
"As Helpline Practitioners, we were granted key worker status and had to adapt very swiftly so that we could respond to the new range of challenges faced by children and their caregivers because of the pandemic.
"There were so many issues which emerged – homeschooling, child contact for separated families, unemployment and financial issues, dealing with isolation and loneliness, experiencing illness and anxiety around catching coronavirus and uncertainty about the future.
"All of these things have been responsible for placing additional strain on families and for the Helpline team; it's meant that there's been a vast spike in contacts."
In the first full four months of restrictions (April-July 2020), the Helpline saw increases of 53% in contacts about physical abuse, 42% in contacts about neglect and contacts about emotional abuse doubled.

Sharon continues, "On the plus side for many vulnerable children, the Helpline has seen an increase in contacts from concerned neighbours. 
"Lockdown restrictions have meant that more adults are now often spending more time at home, placing them in a position to witness potential dangers which may have otherwise gone unnoticed. 
"In this sense, it has been heartening to experience the increase in contacts from members of the general public because they are looking out for children and playing their part in keeping them safe.
"However, I won't lie, working throughout a global pandemic has certainly been pressured and difficult at times but there is a huge sense of pride in the organisation about how we have all pulled together.
"The lockdown restrictions have undoubtedly made things more difficult for children who may be in abusive home environments.
"School and childcare facility closures have meant that many children are spending longer periods of time at home, which, unfortunately, may not be a safe place.
"We know isolation can put some children at a greater risk of domestic abuse, neglect, physical abuse, emotional abuse and sexual abuse.
"The introduction of social distancing measures has resulted in many children becoming increasingly isolated and may even act as a barrier to children being able to make disclosures to trusted adults, as during lockdown they may not have access to their usual support networks.
"Sadly, Christmas can be another difficult time and scenes of happy families gathered around opening presents on Christmas morning are not the reality for many families – added expenses, contact arrangements, increased levels of substance misuse and grief are just some factors which may contribute to making the holiday period a heightened time for neglected and abused children."
To raise awareness of child neglect and abuse this Christmas, the NSPCC has launched its Here for Children Christmas Appeal together with a new TV appeal which depicts some of the heart-breaking abuse contacts the NSPCC run service Childline expects to take in the Christmas holidays.
As part of this appeal, the charity is calling on the public to donate to NSPCC so that services like the Helpline can be here for children this Christmas.
A donation of £5 could pay for one of their practitioners to answer a call to the Helpline and £22 could pay for a Helpline practitioner for one hour, providing vital help and support to adults concerned about a child's welfare.
Sharon adds, "I'll never forget one call I took when I spoke to a young woman who had witnessed a 12-year-old boy sitting at the side of the road, crying. 
"She approached the boy and he was in floods of tears and although he didn't want to talk much, he told the caller that he didn't want to be here any more and was contemplating suicide.
"The caller contacted the NSPCC Helpline at that point and placed the call on loudspeaker so we could all have a conversation.
"The boy was very hesitant at first but after lots of encouragement, he disclosed that he was being severely physically abused at home and had been too afraid to tell anyone.
"His abuser made sure to not leave any marks in visible areas and the child was quite isolated, living alone with his abuser, which meant that no one knew what he was going through.  
"We were able to get him some urgent support from Children's Services.
"This is why I am proud and happy to be working on Christmas Day because if we are needed, we'll be here."
Keep up to date with the latest Northern Ireland business news, marketing tips and tricks and advice for local businesses on the Tall Paul Marketing website.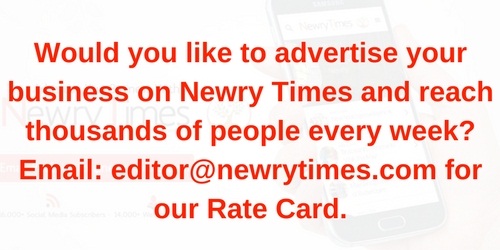 Both comments and pings are currently closed.