Newry's Hill Street car parking removal "causing huge concern to traders"
Posted by
NewryTimes News
editor@newrytimes.com
Thursday, May 28th, 2020
Business
,
Community
Newry and Armagh MLA Liz Kimmins has said that the announcement by the Department for Infrastructure (DfI) that car parking spaces along Hill Street were to be removed with immediate effect has caused "huge concern and anger" amongst the local business community.
Speaking to Newry Times, the Sinn Féin MLA explained, "Traders have been advised by Council Officials that the DFI Pilot Scheme to remove car parking spaces on Hill Street as part of a walking/cycling/safe distance initiative is proceeding this week."
The local MLA said the decision had caused huge shock and anger amongst the business community.
According to Kimmins, the feedback given to the Council by key stakeholders on the issue was a "resounding rejection of the current proposals."
The Newry MLA confirmed that she had contacted the DfI and Council to request that any change in the parking capacity along Hill Street is put on hold until proper consultation with local traders is carried out.
"I am supportive of walking and cycling initiatives and safe shopping, however, there has to be balance in any scheme rolled out," she insisted.
"There are genuine concerns about the rationale behind the decision to remove car parking spaces.
"Ultimately the very negative impact it will have on the sustainability of those businesses along Hill Street, who, like many others in our city, are doing their utmost to stay open.
She added, "I have requested that no change is enacted until the DfI meets with Business representatives to discuss this scheme thoroughly."
___________________________________
Dear Newry Times reader,
Newry Times has been providing the latest breaking news in Newry and Mourne for nearly ten years now and today we're asking for your help to keep us doing the jobs we love.
Newry Times relies on advertising from local businesses, local Councils, and hospitality businesses.
During the Covid-19 Pandemic all advertising has ceased.
Your contribution, however small, will go towards revamping the Newry Times website to keep it engaging, informative and high quality.
It will help us pay for freelance journalists and photographers and ultimately help us to continue to provide breaking news to you, our 14,000+ readers.
We will always keep our news content free of charge for everyone in Newry & Mourne to read and we promise to always cover stories that matter to you.
Any donation, no matter how small, is greatly appreciated.
Paul Malone, Newry Times Editor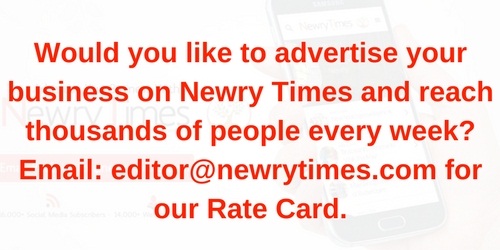 Both comments and pings are currently closed.