Coronavirus Northern Ireland: Community sign supporting NHS staff vandalised
Posted by
NewryTimes News
editor@newrytimes.com
Friday, May 22nd, 2020
Coronavirus
Newry and Armagh Sinn Féin MLA Liz Kimmins has expressed anger after a sign supporting NHS and front line workers was vandalised.
Speaking to Newry Times, the MLA explained, "As part of their encouraging cohesion ethos, Community Restorative Justice (CRJ) supplied 38 requested NHS signs across the South Armagh and Newry area.
Article continues below:
___________________________________
Dear Newry Times reader,
Newry Times has been providing the latest breaking news in Newry and Mourne for nearly ten years now and today we're asking for your help to keep us doing the jobs we love.
Newry Times relies on advertising from local businesses, local Councils, and hospitality businesses.
During the Covid-19 Pandemic all advertising has ceased.
Your contribution, however small, will go towards revamping the Newry Times website to keep it engaging, informative and high quality.
It will help us pay for freelance journalists and photographers and ultimately help us to continue to provide breaking news to you, our 14,000+ readers.
We will always keep our news content free of charge for everyone in Newry & Mourne to read and we promise to always cover stories that matter to you.
Any donation, no matter how small, is greatly appreciated.
Paul Malone, Newry Times Editor
___________________________________
"These signs were funded through CRJ's Digging Deeper Project and were delivered to community associations and concerned residents wishing to support our frontline workers in the fight against Covid-19.
"Incredibly, one of the signs erected for only 24 hours on the Camlough Road by Derrybeg residents has been vandalised.
"This very deliberate vandalism of the sign as angered many," she explained.
The MLA continued, "When we look at the incredible work being done across this constituency, and across the North to support each other as we all deal with this pandemic, one can only ask what sort of mindset would carry out such an act on signage clearly supporting our Health Service and all frontline workers?"
"I want to utterly condemn this attempt to undermine the genuine efforts and commitment by CRJ Newry/Armagh, and of all our local communities and organisations to play their part in tackling the impacts of Covid-19.
"These grass root community groups are doing their best to uplift those who are out there saving and ensuring everyone has access to essential services and provisions during these challenging times.
"Those who damaged the sign have insulted the integrity, compassion and care of our community groups and those key workers who the signs were highlighting," she added.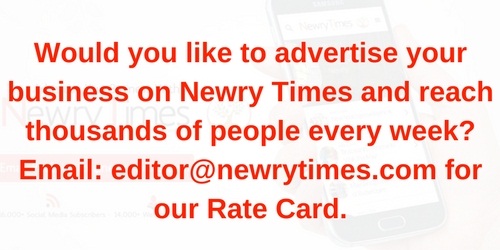 Both comments and pings are currently closed.