Coronavirus Northern Ireland: Everyone in UK with symptoms "now eligible for coronavirus tests"
Posted by
NewryTimes News
editor@newrytimes.com
Thursday, May 21st, 2020
Coronavirus
The Government has announced that anyone with symptoms of coronavirus is now eligible to book a test, ahead of the rollout of the test and trace service.
The expansion in testing eligibility comes after all four UK Chief Medical Officers confirmed that anosmia has been added as a symptom of COVID-19.
Article continues below:
___________________________________
Dear Newry Times reader,
Newry Times has been providing the latest breaking news in Newry and Mourne for nearly ten years now and today we're asking for your help to keep us doing the jobs we love.
Newry Times relies on advertising from local businesses, local Councils, and hospitality businesses.
During the Covid-19 Pandemic all advertising has ceased.
Your contribution, however small, will go towards revamping the Newry Times website to keep it engaging, informative and high quality.
It will help us pay for freelance journalists and photographers and ultimately help us to continue to provide breaking news to you, our 14,000+ readers.
We will always keep our news content free of charge for everyone in Newry & Mourne to read and we promise to always cover stories that matter to you.
Any donation, no matter how small, is greatly appreciated.
Paul Malone, Newry Times Editor
___________________________________
Anosmia is the loss of or a change in your normal sense of smell, and it can also affect your sense of taste.
This means people should self-isolate immediately if they have a new, continuous cough; high temperature; or a loss of or change in their normal sense of smell or taste.
All members of their household must also self-isolate according to current guidelines unless the symptomatic individual receives a negative test result.
Testing
The extension in testing eligibility comes ahead of the rollout of the new test and trace service and is possible thanks to increased testing capacity across the country as the Government expands total testing capacity towards 200,000 tests a day.
The government has more than doubled the capacity of the NHS/PHE laboratory network, set up 50 regional test centres and 116 mobile testing units, and introduced home testing kits and three Lighthouse laboratories.
The number of tests available for the general population will increase as capacity continues to expand.
Health and Social Care Secretary Matt Hancock said, "Following the massive ramping up of our National Testing programme, anybody with symptoms of coronavirus in the United Kingdom is now eligible for a test.
"This is a huge step forward in our plan to slow the spread of the virus, protect the NHS and give the peace of mind these tests can bring.
"We will continue to give priority for NHS staff and care home residents and workers in order to protect our most vulnerable," he added.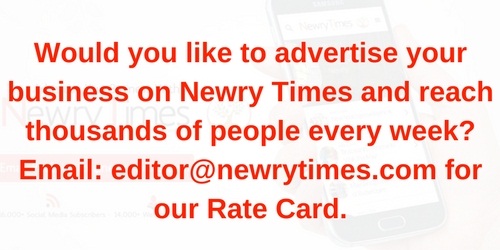 Both comments and pings are currently closed.