SRC launches Assured Skills Welding Academy
Posted by
Newry Times News
info@newrytimes.com
Monday, January 14th, 2019
Community
,
Jobs & Careers
Southern Regional College (SRC) is teaming up with two local companies to offer 10 people the opportunity to gain valuable welding skills at its Portadown campus.
The Department for the Economy's Assured Skills Academy offered at SRC will give participants five weeks of training in the college, followed by a two-week placement at either steel fabricators Walter Watson Ltd of Castlewellan or Loughgall-based specialised vehicle manufacturers Annard Ltd.
Successfully completing the course will result in a guaranteed interview for employment.
Highlighting the opportunity to gain valuable skills and experience, Ann Williamson, Head of Employer Skills at the Department for the Economy, said, "This Assured Skills Welding Academy follows the successful delivery of similar collaborative training models with other Further Education colleges and companies in Northern Ireland.
She added, "By enabling participants to learn in a college environment and subsequently in a company, we are helping local businesses to access the skilled workforce they need to grow their operations."
Terry McGonigal, Director of Finance and Planning at SRC, said, "This Academy offers an opportunity for people to gain the necessary skills for a career in welding. No experience or qualifications are required as we will give successful applicants the required training to get started in a career in welding.
"The college is proud to collaborate with local employers to deliver training and knowledge support and this Assured Skills Academy is another step forward on that journey," he added.
Trevor Scott, General Manager of Walter Watson Ltd, said, "We very much appreciate the support from the Department for the Economy and Southern Regional College in enabling us to source skilled people who will help the company continue to grow. The model of collaboration is a successful one and we look forward to working with successful applicants."
Jeanette Cherry, Head of Purchasing at Annard Ltd, said, "We are always looking out for new skilled people to join our dedicated workforce and this Assured Skills Academy is the ideal way for someone to get involved in welding and potentially set themselves up for a rewarding career."
Applications for the SRC Welding Assured Skills Academy are open until 25 January 2019.
Applicants must be age 18 by the closing date and no experience or qualifications are necessary.
Applicants must not have asthma in order to be suitable for welding.
For more information and details of how to apply visit https://www.nidirect.gov.uk/assured-skills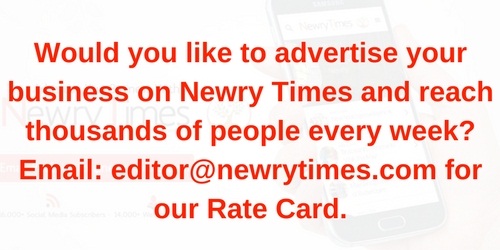 Both comments and pings are currently closed.