South Armagh the "poor relation" for Roads Service attention – Councillor Hearty
Posted by
Newry Times News
info@newrytimes.com
Thursday, June 7th, 2018
Community
,
Politics
Slieve Gullion Area Sinn Féin Councillor Terry Hearty has said that people need to see actual road improvements happening rather than reading about them.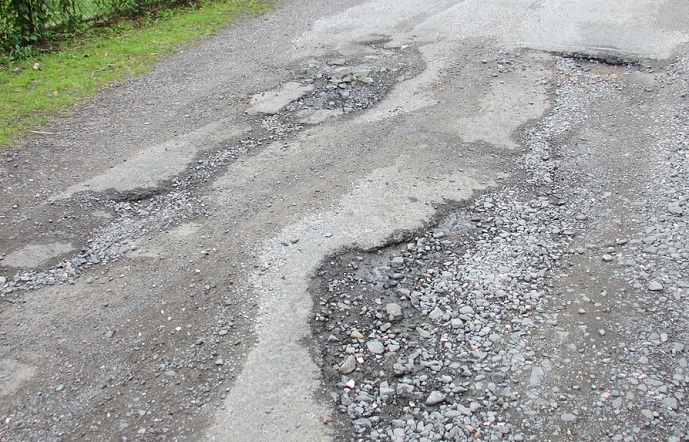 The Councillor was directing his remarks to Divisional Roads Senior Management who were outlining their plans for 2018/19 to the Council.
The South Armagh Councillor told those at the meeting, "Each year the Department for Infrastructure (DfI) provide our Council with an Annual Report. What is presented to us as elected representatives is mostly broadly welcomed but what is delivered on the ground is the important issue.
"This year we are told there will be additional monies, the roadsides would be cut twice, the gullies cleared and cleaned. It was also stated that extra finance would be made available for road surface work. All positive and welcome news.
However, the South Armagh community are extremely sceptical about the actual impact of these proposals on their local road infrastructure. There is sheer frustration about the conditions of our roads and the lack of action to address the concerns," he insisted.
The Councillor appealed for action, delivery and equality for the area he represents. "Many including myself feel that South Armagh is the "poor relation" when it comes to attention from Roads Service.
"The claim that we are being paranoid and whinging when we complain about the condition of our roads and the commitment by Roads Service to spend money on repairing them, doesn't stack up for anyone, local resident, visitor, motorist and pedestrian using the roads.
Councillor Hearty added, "I appeal to Roads Service to ensure that South Armagh is treated equally and that action to address the longstanding conditions of our road infrastructure are taken. We want to see improvements not just read about them."