Newry Councillor urges movement on Southern Relief Road
Posted by
Newry Times News
info@newrytimes.com
Thursday, October 19th, 2017
Community
,
Politics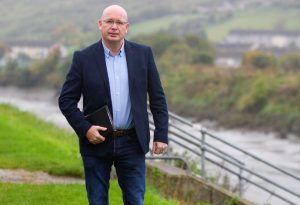 Movement on securing funding for the Southern Relief Road in Newry must be a priority over the coming weeks as a budget for the North is finalised, a Newry Councillor has said.
SDLP Newry City Councillor Michael Savage said it is vital that the funding for the much-needed Southern Relief Road is earmarked in any budget process as part of any future deal at Stormont or if the talks fail, by a new Direct Rule Minister.
Speaking to Newry Times, Councillor Savage said, "After the A5 Road, the Southern Relief Road is the major infrastructure priority south and west of the Bann and it must be included in any roll out of major projects in the North as part of any budgetary arrangements for the years ahead, be that by a new Government if the talks succeed or a new Direct Rule Minister if agreement is not reached.
"This scheme is vital to the future economic development of our City and District and it must be a priority in any future infrastructure spending plans that flow from the Northern Ireland Budget which has to be announced this Autumn.
"I understand that plans for a number of options are at a reasonably advanced stage and these options have also indicated that the cost of the Southern Relief Road will not be as significant as first thought and as a result this means that the scheme is now achievable and should be delivered on," he continued.
"With the challenges of Brexit we need to future proof the economy of our City and District and we must ensure that Warrenpoint Harbour retains its position as the second busiest port in the North and is given every reason to expand and develop.
"The Southern Relief Road opens up so much potential for the port and will act as a critical transport link between South Down and the Republic.
"Our City has been plagued with snarled up traffic in the Kilmorey Street area and the Southern Relief Road will ease congestion and make the commute to Newry from South Down for work, shopping or leisure a much less stressful experience and make our City a more attractive place to visit.
"I would urge the Department of Infrastructure to continue to make swift progress on this scheme and to argue the merits in it being earmarked for ring-fenced funding over the coming years, so that it is taken up as a committed project by either a new locally elected Minister or a Direct Rule Minister whenever the talks process reaches a conclusion one way or the other," Savage added.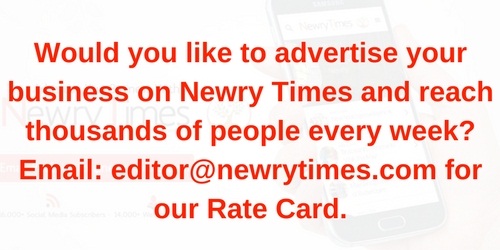 Both comments and pings are currently closed.