Stop smoking in Stoptober!
Posted by
Newry Times News
info@newrytimes.com
Wednesday, October 18th, 2017
Community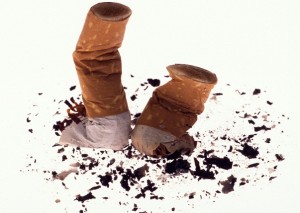 During Stoptober the Public Health Agency (PHA) is urging all smokers in Northern Ireland to use this time as an opportunity to quit for good by availing of one of the free stop smoking services that are available here.
Colette Rogers, Strategic Lead for Tobacco Control with the PHA, said, "Stopping smoking is the single most important thing you can do for your health. While we know that stopping smoking isn't easy the good news is that help is at hand.
"Different approaches will work for different people; while some might be able to do it with very little support, others find that planning ahead and making use of stop smoking support services can really help make their decision permanent.
"In Northern Ireland there are over 650 free PHA-funded stop smoking specialist services available in a variety of settings such as community pharmacies, GP surgeries and healthy living centres. Studies have found that smokers are four times more likely to succeed in quitting with help from stop smoking services than if they go it alone.
"You could also join forces with a friend or family member who smokes and stop together, as evidence reveals that this type of 'social quitting' can dramatically improve your chances of successfully stopping."
If you decide to go it alone the PHA has some helpful tips to keep you on track:
Let people know that you are quitting so they can support you. Try to encourage a group of your friends or family to stop with you and support one another.
To get started: review your smoking habits and change your routine to avoid situations when you usually smoke.(it's better to separate the activities of smoking and coffee completely) If you smoke first thing in the morning, take a shower instead or if you smoke when you are on the phone hold a pencil and doodle. If you smoke on your way to work, make your car smokefree.
In the first few days after quitting, drink lots of water and fluids to help flush out the nicotine and other poisons from your body.
Don't fall into the trap of having 'just one' cigarette. Be on your guard against temptation – one cigarette can easily lead to another.
Order one of the PHA's Quit Kits free of charge by visiting www.want2stop.info and instead of smoking, use the 'tangle' found in the kit as an alternative for something to do with your hands. Alternatively, occupy your hands with a stress or tennis ball.
When you feel like smoking a cigarette, try texting or ringing a friend – it will help the craving to pass and take your mind off it.
Avoid eating high-energy, high-sugar snack foods in place of cigarettes; try fresh fruit, a low-fat yogurt or sugar-free gum instead.
Keep active. Walk more; go for a swim or a cycle; dance to music at home; do some vacuuming; gardening; or, wash the car. Any physical activity produces chemicals in the body which make people feel better. Physical activity has been shown to help quit attempts and will help to reduce weight gain.
Put the money you are saving on cigarettes away so that you can buy something you really want. It can help motivate you when things are tough.
"Stoptober provides a perfect opportunity to give up your habit and enjoy both the health and financial benefits that stopping will bring.
"If you quit and then relapse, accept it, work out why it happened, and focus on how you can avoid it in the future. It takes several efforts for many people to quit for good, but if you are determined, you will do it. Sign up and start your journey to a healthier you," added Colette.
For more information and useful tips to stop smoking, to order a quit kit or to find your local stop smoking service visit the PHA's 'Want 2 Stop' website at www.want2stop.info or follow us on Facebook at www.facebook.com/want2stopni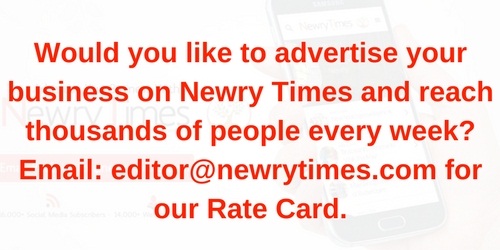 Both comments and pings are currently closed.