Foster and McGuinness on investment mission to the US
Posted by
Newry Times News
info@newrytimes.com
Monday, March 14th, 2016
Business
,
Politics
First Minister Arlene Foster and the deputy First Minister Martin McGuinness are on an investment mission to the United States of America.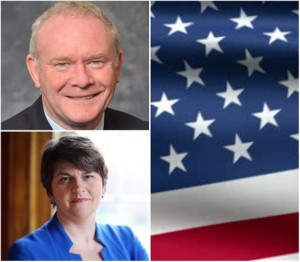 The Ministers' four day visit to New York, Washington DC and San Francisco will involve meetings with existing and potential investors and key political players to strengthen links with the United States. First Minister, Arlene Foster said, "The United States has and continues to be an important investor in Northern Ireland. The US remains our number one foreign direct investor with nearly 180 US companies employing nearly 24,000 people in Northern Ireland. "We have a highly educated and talented work force which combined with our low cost base and the support we can provide for job creation, training, research and development means we have a strong proposition. She added, "I remain focused on making Northern Ireland a great place to not only live and work but also for international companies to invest and grow their business. This week is an important element of our long term commitment to retain and attract further investment." The deputy First Minister, Martin McGuinness said, "The US has been a long term partner in building the peace and our economic progress. Our companies currently export just over £1billion of goods to the US so their economic importance to the north of Ireland is colossal.
Article continues below: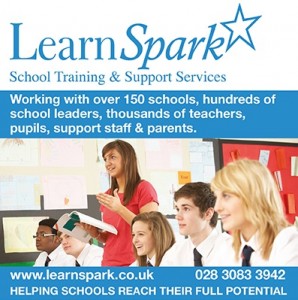 "US investment creating thousands of jobs benefits people, families and the entire community. The injection of cash stimulates additional opportunities within the local supply chain and leads to the expansion and growth of many home-grown businesses. "Since 2011, we have bucked the trend and successfully grown our economy. Foreign Direct Investment has been a major factor in this and since 2006, InvestNI has promoted 26,777 new jobs through inward investment and secured £3.25billion in total planned inward investment. McGuinness added, "This week we will strengthen existing business and political relationships at a senior level and pursue opportunities to grow our economy. Real and lasting relationships are established and developed through face to face contact, and if you don't make the effort to come out here you simply don't count."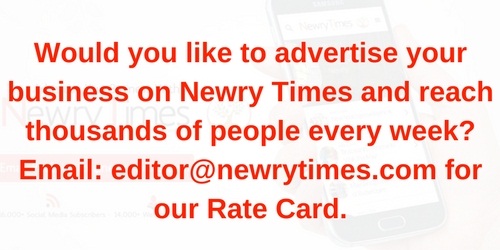 Both comments and pings are currently closed.