'Get back to your desk and address cancer diagnosis waiting times,' – Rogers tells Health Minister
Posted by
Newry Times News
info@newrytimes.com
Thursday, October 15th, 2015
Community
,
Politics
South Down SDLP MLA Seán Rogers has called on the Health Minister to get back to his desk to address the waiting times for those diagnosed with cancer.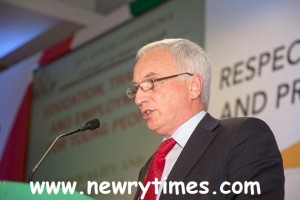 Speaking at a debate in the Assembly recently, Rogers called on the DUP Minister to "cast aside the politics and think of your cancer patients." "Every day, 25 people in Northern Ireland are told that they have cancer. Cancer need not be a death sentence; it can be treated, but you cannot have delays when it comes to treating cancer," he insisted. "As a cancer survivor, I know only too well the importance of an early diagnosis. Three years ago, 100% of breast cancer patients were seen within two weeks of an urgent referral. By March 2015, this figure had fallen to 53%. This is extremely worrying. "We know, of course, that the problems with cancer waiting times are symptomatic of a severe crisis in waiting times across our health service. Our health service is in disarray and it is most unfortunate that, during the most acute crisis in waiting times for quite a while, we do not have a Minister to lead and direct. "The Minister announced £1.5 million for NICE-approved cancer drugs when he was recently in office. That is proof of the positive impact that he can have when he is in post but seriously highlighted the severity of the problem here for cancer drugs as this extra money was for routine drugs," Rogers continued. "Some 40 drugs that are proven to help to ease the suffering of those with cancer are available in the rest of the UK but not here. That is a fundamental inequality that remains unaddressed without a Minister. "We have a strong tradition of evaluating and readjusting cancer services for the betterment of our people, and it is clear that much more is needed now. The Minister needs to get back in post. We need to do something urgently to address swelling waiting lists and to keep the quality of cancer services high and to keep them prompt. The local MLA added, "It's time the Minister got back to his desk as, when it comes to cancer, time is of the essence."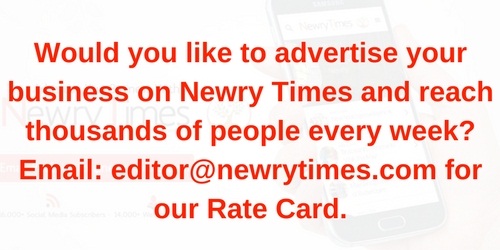 Both comments and pings are currently closed.