Local woman raises £1,154 for Newry Samaritans
Posted by
Newry Times News
info@newrytimes.com
Wednesday, October 14th, 2015
Community
Energetic Warrenpoint resident Creina Fegan has turned her love of sports into a nice little earner for her favourite charity.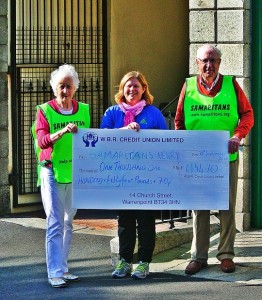 This year she entered an Open Water Swim in Co Wicklow and spent the summer gathering sponsorship and training. Over the last few months Creina and her five fellow Newry-mermaids could be seen, almost daily, doing the Australian Crawl up and down Newry Canal; it was a wet summer so being underwater didn't make that much difference to them. In early September the aquanauts travelled to Glendalough to test their prowess. The rules required them to swim for one and a half kilometres. If you're strolling along a beach, that distance is easy; if you're partly submerged in a chilly lake, it's a different story. Risking both cramp and hypothermia paid off handsomely for Creina as she raised over a thousand pounds, which she presented to the local branch of Samaritans, where she is also a Volunteer. She explained to Newry Times, "We raised £1,154:70 for Samaritans. Six swimmers from Newry took part. It is an annual event in Glendalough and this is our second time doing it. "As I am a volunteer with the Samaritans I thought I would ask people for sponsorship for the Newry/Dundalk branch. It is for a great service that operates 24 hours a day and I'm very thankful to all those who sponsored me." Your local Samaritans are located at 19 St Coleman's Park, Newry, and offer emotional support 24 hours a day and 7 days a week. If you need to talk, you can call in at the Branch, ring 028 (048) 302 66366, or email them at jo@samaritans.org.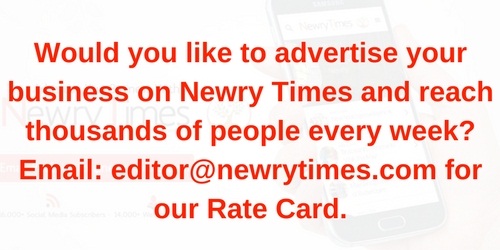 Both comments and pings are currently closed.