Get active during Walk to School Month
Posted by
Newry Times News
info@newrytimes.com
Wednesday, October 7th, 2015
Community
October is celebrated as International Walk to School Month and the Public Health Agency is encouraging parents to do the school run on foot and start to feel the benefits for both them and their children.
Statistics show almost three-fifths (59%) of primary school pupils are driven to or from school by car, while only 31% walk, 10% travel by bus and 1% cycle. Among post-primary pupils, almost half (46%) travel to or from school by bus, 30% are driven by car and 22% of pupils walk to/from school, while 2% take the train. Colette Brolly, the PHA lead on physical activity, explained, "It's important that children are introduced to a culture of being active from an early age as it is something that will stay with them and benefit them throughout their lives. "The great thing about walking is that it is simple and easy to do. It's something that can be built in to your everyday routine and there's no better way to get started than walking to school with your kids. "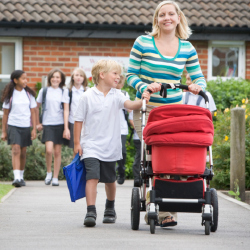 International Walk to School Month gives us all the opportunity to get active and it's not something that's just for kids. Make this a family experience and walk with your children to school. It won't feel like exercise at all and you and your children will get to spend that special time together, as well as becoming more active." Being physically active helps to build strong bones, muscles and a healthy heart and helps develop social skills and encourages a sense of wellbeing. Children over the age of five years need to take part in moderate to vigorous intensity activities for at least 60 minutes, and up to several hours, every day. This can be broken up into small chunks of at least 10 minutes throughout the day – it all adds up. For more information on the Active Schools Travel programme and to find out how to get involved visit www.sustrans.org.uk/northern-ireland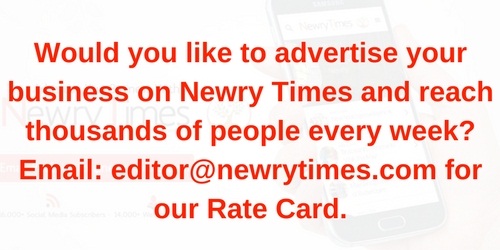 Both comments and pings are currently closed.