Countess of Mar accepts Patronage of Newry ME Fibromyalgia Support Group
Posted by
Newry Times News
info@newrytimes.com
Thursday, April 2nd, 2015
Community
The Newry & Mourne ME Fibromyalgia Support Group are delighted to announce that the Countess of Mar has agreed to become patron to the group.
Lady Mar is an Independent Cross-Bench Peer in the House of Lords, member of the All Party Parliamentary Group on ME, and chair of the Forward-ME group in the UK. She is well known for using her position to press the government for better care for mis-understood conditions such as ME and Fibromyalgia. Joan McParland, founder and co-ordinator of the Newry group said, "We are currently campaigning for a medically-based consultant-led Clinic to serve ME and Fibromyalgia patients in Northern Ireland. "We are delighted that Lady Mar is supporting our charity, and look forward to our future collaboration," Joan added. On accepting the patronage of the Newry & Mourne ME Fibromyalgia Support Group, a spokesman for Lady Mar stated, "The Countess of Mar is delighted to be able to accept the invitation to become one of their patrons. "She is aware of the enormous amount of work done by the Group, whose members, many of them ME or fibromyalgia sufferers themselves, to help each other and to inform the public about the severity of these conditions. The spokesman added, "She applauds them for their campaign for a specialist ME and fibromyalgia clinic in Northern Ireland." The Newry & Mourne ME Fibromyalgia Support Group already have an impressive list of respected supporters including: Patron, Dr Anne McIntyre; Scientific Advisor, Dr Vance Spence; Medical Advisor, Dr William Weir and Advisor for Fibromyalgia, Dr Joseph McVeigh. The group would also like to thank MLAs, Dominic Bradley, Danny Kennedy, Mickey Bradey and Jo-Anne Dobson for their support since the group was founded in 2011. The support group meets in The Mourne Country Hotel, Newry, at 7pm on the first Tuesday of each month. Non-members welcome. More information newryandmourne.me.fms@live.co.uk or 07712892834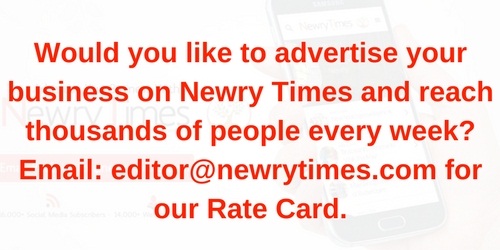 Both comments and pings are currently closed.