'Ministers must fight to protect local fishermen' – Ritchie
Posted by
Newry Times News
info@newrytimes.com
Friday, December 12th, 2014
Politics
SDLP MP for South Down Margaret Ritchie has helped secure a fisheries debate in the House of Commons ahead of next week's EU fisheries meeting.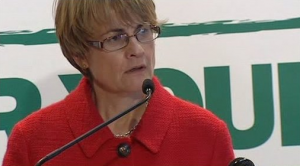 Speaking on the debate Ritchie stated, "The fishermen at Ardglass and Kilkeel are at the heart of our local food industry and crucial to the local economy. "We should pay tribute to those who continue to risk their own personal safety every time they go out on a fishing boat and we must protect their right to make a living. "The industry has done a lot to improve gear, practices and techniques to meet new regulations and limits. In Northern Ireland the sector deserves a lot of credit for the efforts they have made in extremely challenging circumstances and I would urge EU officials to ensure that all vessels operating in our waters are held to the same standards. "Local producers have been constructive and I would hope that the same approach is taken by officials in Brussels. At next week's fisheries negotiations in Brussels our primary consideration will be the protection of the prawn and Nephrops catch," she explained. "The proposed cut to the catch would be extremely damaging and we will be arguing for retention in catch limit increases for the UK and Ireland taking account of lower numbers in other Member states. "I will also be pressing the Minister on why the automatic TAC limit cut for Irish Sea cod has been proposed when the Commission effectively seems to have paused the Long Term Cod Plan by not determinately pursuing further reductions in efforts or days at sea. The TAC limit will simply lead to more unnecessary discards. "Discard policy remains a concern with the new system of landing obligations to be introduced in 2016. These regulations will be based on this year's quota limits, making it critical that a viable limit is set. "Again the local industry has sought to find a responsible and sustainable approach to discards – no fisherman wants to throw stock back into the sea – but they must be supported in these efforts by a reasonable set of expectations. These concerns will be common to fishermen across the UK and Ireland. Ritchie added, "The UK Minister needs to listen to the concerns from the devolved regions and I hope that this debate puts those issues front and centre at the Brussels negotiations next week. With the necessary support and a reasonable approach to reform our industry can recover and thrive."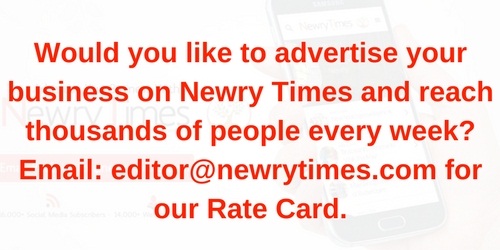 Both comments and pings are currently closed.