Don't cut back on safety, warns NIE
Posted by
Newry Times News
info@newrytimes.com
Thursday, October 9th, 2014
Community
'Cut with Care' is the autumn message from Northern Ireland Electricity (NIE), the electricity network company, as it launches its annual safety campaign to raise awareness of the dangers of felling trees and cutting hedges close to the electricity network. The campaign is part of NIE's ongoing 'Safety Saves Lives' initiative and follows a recent spate of incidents where overhead electricity lines and poles have been damaged when vegetation was being cut. The autumn months provide an opportunity for farmers to cut back hedges and trees before the nesting season in the spring. Kevin McDowell, NIE's Head of Health, Safety and Environment, hopes the campaign will encourage everyone planning tree or hedge cutting work near the electricity network to follow some simple safety precautions. "We continually highlight the risks involved when working in the vicinity of the electricity network, but every year people put themselves at risk because they do not follow the correct safety guidelines. "Any contact with live electricity equipment may result in injury, or even death. We ask anyone considering this type of work to consult with NIE prior to work starting. "This type of damage to the electricity network may also cause local communities to lose their electricity supplies, inconveniencing homes, schools and businesses in the area." If you are planning to carry out any tree or hedge cutting, please follow these safety guidelines.
Do not cut trees or hedges which are directly below live overhead power lines if they are within 5 metres (16ft 4inches) of lines unless you have informed NIE. Do not cut down trees which are within two times the length of the tree, or less on either side of live overhead powerlines and equipment. Always contact NIE to let them know your plans. Plan ahead. If you are unsure about how close your tree or hedge cutting work will come to overhead powerlines, contact NIE for advice. They may need to switch off an overhead circuit to allow you to work safely. They need to notify customers in the area and this will take time. If you are hedge cutting using a tractor mounted flail cutter or other mechanical means remember to look out for and avoid NIE poles or stay wires which may be positioned in close proximity to the hedge. If you are informed of a planned interruption of supply, do not assume that all overhead electricity lines in the area will be off. Call NIE on 03457 643 643 for more information.
Kevin added, "We know this is a busy time of the year for farmers and agricultural contractors as they tidy up trees and hedgerows, but carrying out a basic risk assessment before starting work could mean the difference between life and death. "Accidents don't just happen during felling and cutting back. Take care when using any kind of elevated platforms, large vehicles and machinery, and also when moving any ladders or long materials. "It's time for everyone working near electricity equipment to put safety first, every time. Our message is clear – look up, look out and stay away from overhead powerlines." If you are planning work in the vicinity of the electricity network please contact NIE on 03457 643 643. For more safety advice visit www.nie.co.uk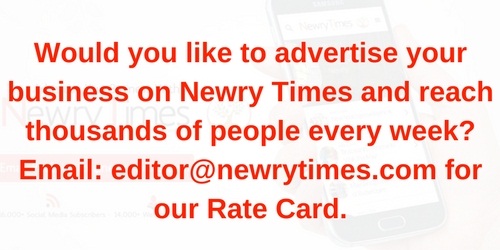 Both comments and pings are currently closed.