'Newry Council must overturn decision to name play park after IRA man' – Irwin
Posted by
Newry Times News
info@newrytimes.com
Tuesday, February 18th, 2014
Community
,
Politics


Newry & Armagh DUP Assemblyman William Irwin MLA has said Newry & Mourne Council must act to reverse their decision to name a play park in Newry after an IRA man.
The children's play park in the Patrick Street area of Newry was renamed after a former Provisional IRA member after councillors in Newry and Mourne District Council voted back in December 2012.
The name of former Provisional IRA hunger striker – Camlough man Raymond McCreesh – was chosen in a vote which caused outrage in local unionist circles.
In a vote that had gained widespread attention prior to the verdict, 20 nationalist councillors voted to uphold the decision to rename the Patrick Street play area 'Raymond McCreesh Park'.
Five unionist councillors voted against it, (1 UKIP, 1 DUP and 3 UUP councillors) and local SDLP councillor Frank Feely abstained from the vote.
Last week the Equality Commission told Newry & Mourne District Council that the decision to name the children's play park after  Raymond McCreesh was a breach of its equality commitments. According to the draft report sent to Council, the commision insisted that public spaces should be 'comfortable for everyone to walk in whether they live in the immediate area or not'. And in a damning verdict on the play park naming the commision added, "The play park name presents a significant chill factor for the use of a council-run play park by families of a Protestant/unionist background." The report also suggested that the decision came down to political voting which had the potential to damage good relations in the area. Speaking to Newry Times, DUP MLA William Irwin said it was 'absolutely vital' that the Council moves to overturn the decision. "It has created a very real and untenable chill factor for Protestants in the Newry area," he insisted. "The draft report comes on the back of my formal complaint initiated with the Equality Commission over a year ago and I am pleased that the Commission decided to initiate a higher level investigation in more recent months which in my opinion denotes the seriousness with which this matter is being pursued. Irwin added, "Newry & Mourne Council made a political decision to name this play park after an IRA man and that simply cannot be permitted to remain unchallenged and I want to see this massive wrong overturned and dealt with robustly."
More on this story:
Equality Commission to investigate Newry Council decision over Raymond McCreesh Park
Unionists outraged after Newry play park renaming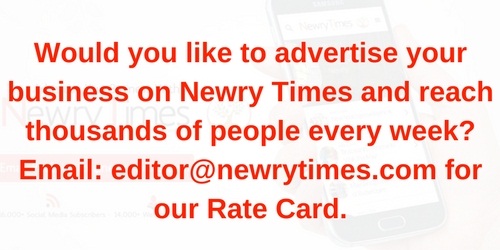 Both comments and pings are currently closed.