Zero per cent increase in domestic and business rates for Newry
Posted by
Newry Times News
info@newrytimes.com
Monday, February 10th, 2014
Community
,
News
,
Politics


At the Council meeting this evening, Monday 10th February 2014, Newry and Mourne District Council struck its rate to meet the cost of services it provides. They agreed to a 0% increase in the district rate.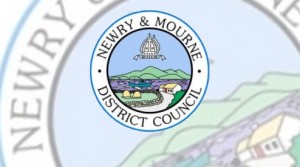 This means households in Newry and Mourne District face an increase of 1.46% in their overall rates bill – assuming Regional Rate increases by 2.7% – an average of 20 pence per week or £10.49 per annum on a property with a capital rate value of £100,000. The Mayor Councillor Michael Ruane thanked Councillors and Management for their cooperation in achieving what he described as a 'realistic rate' for 2014/15 and he said that he was pleased that Newry and Mourne District Council have achieved their objective of striking a rate which is 'appropriate and realistic'. Councillor Charlie Casey, Group Leader for Sinn Fein stated, "I am delighted that our Council has worked collaboratively to ensure we were able to strike a 0% rate rise. During a time of economic recession it is incumbrant on all parties to work together for the benefit of the ratepayers and local businesses". During 2014/15 Newry and Mourne District Council will be embarking on the implementation of the largest capital programme in the history of the Local Authority which will include: • Completion of Phase I new Swimming Pool in Newry City. • Commencement Phase II new Sports Centre. • Newry City Linkages Public Realm Scheme completed. • Kilbroney Park Events Space completed. • Kilbroney Park Narnia Trail completed. • Kilbroney Park Masterplan and Mountain Bike Trail Phase II Technical Assessment carried out.
• Annalong Cornmill Interpretation scheme completed. • Ongoing development of Public Realm Schemes at Warrenpoint (Church Street and The Square) and Newry City Cathedral Quarter. • Implementation of Rural Village Plans Enhancement Schemes throughout the District. • Develop plans for the Mourne Esplanade Scheme via the SEA fund. • Development Phase of Warrenpoint Park HLF Regeneration Project. • Complete Crossmaglen Community Centre extension. • Culloville Community Centre – new build. • Bessbrook multi use games area. • Ballyholland Community Centre – new build. • Slieve Gullion children's adventure play area – Phase II Giants Lair • Changing units at Orior Park and Tandragee Road playing fields. • To commence refurbishment of Newry Town Hall arising out of Feasibility Study. • Additional investment in Sean Hollywood Arts Centre: improvement and enhancement of audio/visual facilities. • Minor works to improve Newry and Mourne Museum exhibition spaces and meeting rooms. • Increase in programming and marketing budget for the Arts. • Support for Giro d'Italia event, South Armagh. • Support for Ross Bicentenary event. • Extension of Newry & Mourne District Council facilities at Council Offices, Monaghan Row, to accommodate the new Shadow and Super Council. The Council said they will also replace the Air Quality Monitoring Equipment in Newry City and provide a range of energy efficiency projects within Council Building Stock to make them greener and more efficient to run. Councillor Michael Carr, SDLP group leader on Newry Council, has welcomed as "good news" the zero per cent increase in the District domestic and business rates. Councillor Carr said it would be the last time the council in its current form will set the rate for the area ahead of major local government reform set to come in this May. Speaking after this evening's council meeting, Carr told Newry Times, "This is good news for home and business owners, many of whom are facing tough times given the current economic challenges; and many of whom have lobbied us in recent months. "It is the first time we have managed to strike a rate at 0%, so it's a great achievement and especially when you consider council had to pick up over £1m extra costs involved in the Review of Public Administration and an election this year. "When I joined council in 2001 Newry and Mourne ranked second highest of the 26 district councils in the rates league table. Last year we had dropped to 17th. "Keeping the rate down has always been a consistent focus for the SDLP group in Newry and Mourne so, to achieve this now and, especially in the last year of council in its current form, has been a great accomplishment." Carr added, "I would commend councillors for the focus on achieving this goal in difficult times, for supporting all services provided and progressing key projects. Council's Finance Director, Robert Dowey and his staff should also be commended for their preparation and presentation of data in a way that could be understood and debated."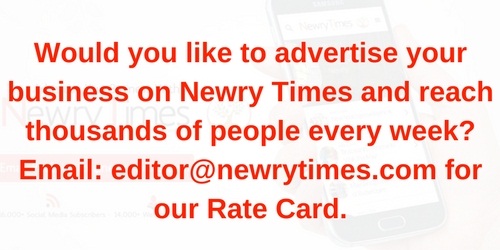 Both comments and pings are currently closed.