'Contaminated blue bins will not be collected', Newry Council warns
Posted by
Newry Times News
info@newrytimes.com
Tuesday, February 4th, 2014
Advertising Feature
,
Community
,
Featured Story
Newry and Mourne District Council have announced that they will no longer collect blue bins which contain incorrect materials. The Council revealed that contamination of blue bins is costing rate payers an estimated £105,000 each year. Last week Council officers visited Regen Waste ltd, where blue bin waste collected by the council is delivered for recycling. Officers found that some loads of recycling contained black bags of general waste. It is actions such as this that is costing the council and the rate payer nearly £105'000 each year in contamination charges. The local Recycling Officer told Newry Times, "Black bags of rubbish are being incorrectly placed into the blue bins. If your bin contains the incorrect materials, it will no longer be collected and residents will be required to empty their bins and start again." Newry and Mourne Council is urging residents to use their blue bin for dry recyclable materials only. Black bags of waste, plastic bags, plastic film and polystyrene packaging can't be recycled in your blue bin. If these items are found in your blue bin, your bin will not be collected. These items should be placed in your black bin.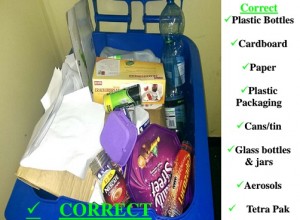 The following materials can go into your blue recycling bin:
Paper and cardboard (including newspapers and directories)
Plastic bottles
Plastic packaging (e.g. yogurt pots and margarine tubs)
Glass bottles and jars
Aerosols
Tins and cans (e.g. drinks cans and sweet/biscuit tins)
Tetra Pak (waxed cartons)
If any residents are unsure of what to recycle or would like the full list of what can be recycled in their blue or brown bin please contact your Recycling Officer on 028 3031 3220 or email recycling@newryandmourne.gov.uk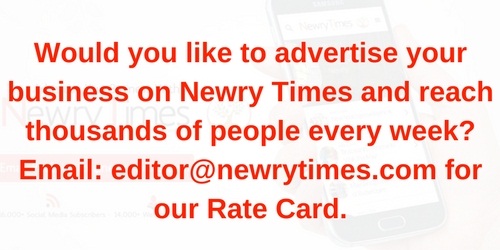 Both comments and pings are currently closed.