Charity the winner in Strictly good fun
Posted by
Newry Times News
info@newrytimes.com
Monday, November 4th, 2013
Community
It was strictly showbiz for employees from Kilkeel's B/E Aerospace facility this month as the company staged its own version of 'Strictly Come Dancing' with a sparkling gala evening at the Slieve Donard Hotel.
Amidst the glitz and glamour a spectacular £20,000 was raised for local charities; Alzheimer's Society Northern Ireland and Mourne Stimulus. Dancing their way to top billing on the evening were Denise Campbell and William Cranston, whose sultry rendition of the Argentine Tango earned them first place in a contest that proved every bit as tough as the television original. Kilkeel woman Denise admits that she has always wanted to 'have a go' at ballroom dancing, but her Annalong-born partner, William, wasn't so sure that he would be a star in the making and was a little reluctant at first. He explained, "I signed up for the event without really thinking it through. It was only when I got to the first rehearsal that it hit me that I would really have to dance the tango in front of a massive audience – most of them workmates and all of them expecting either great things or a great laugh! "Thankfully I was assigned a naturally graceful partner who didn't moan too much when I kept tramping on her toes and we had the benefit of wonderful tuition and superb choreography." His partner, the lovely Denise, is equally modest. She laughs, "I'm more used to dancing round a handbag on a Saturday night than tackling a tango, but it was all for a good cause so William and I gave it our all! "Everyone who danced in the event worked really hard with weekly rehearsals and practice at home – and just occasionally in the canteen! – and everyone in B/E Aerospace got behind the fun and the fund-raising. "I think we were all amazed at just how much raw novices could be taught within a matter of weeks and I never laughed as much in my life as I did at rehearsals! We were absolutely thrilled to win on the night but I don't think either of us is planning a career change just yet, unless Bruno Tonioli is looking for new blood." Choreographer Shane Berger was bowled over at the talent and determination of the eleven couples who took part in the daunting dance challenge. He says, "It's one thing to shuffle unobtrusively around the dance floor at a wedding or party, but it's quite another to perform under the spotlight in front of a capacity audience! "I am filled with admiration for the dancers, all of whom came to 'Strictly' with virtually no dance experience. They worked really hard to overcome nerves and lack of experience and, without exception, they took to the stage with style and panache as well as impressive skills. "They put on a fantastic dance show and delighted their audience. I don't think I have ever been more impressed," he added. Francis Kelly, Acting Vice President & Managing Director of B/E Aerospace (Kilkeel), was amongst the 800 friends, family and colleagues in the audience at the Slieve Donard. He says, "The roar that went up when they stepped onto the dance floor for the first time said it all – everyone was right behind them, every dance-step of the way! We could hardly believe how professional they looked or how well they danced. They may well have been nervous on their big night, but it certainly didn't show. "Every couple looked calm and relaxed and – so far as I could judge – no-one missed a beat. They really were marvellous and I have to complement them not only on their dancing but also on the commitment which took them to such high standards. "I know that the dancers and our Entertainments & Charities Committee devoted a huge amount of personal time to staging our corporate version of 'Strictly'. Their enthusiasm and hard work generated great craic around the Kilkeel plant and, best of all, 'Strictly B/E Aerospace' raised a substantial amount for two great local charities." Most of the twenty-two dancers plan to keep their skills honed with regular practice and the occasional shimmy round the dance floor, but for one couple at B/E Aerospace, there's another important performance ahead. Twenty-four-year-old Kendra Dalzell who comes from Warrenpoint and thirty-year-old Andrew Hanna from Kilkeel are planning their wedding for 2014 … and their first dance as 'Mr & Mrs' will be their much-rehearsed Viennese Waltz from 'Strictly B/E Aerospace'!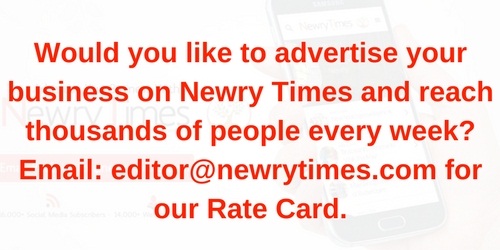 Both comments and pings are currently closed.