Opening the doors to finance
Posted by
Newry Times News
info@newrytimes.com
Wednesday, May 8th, 2013
Business
Craigavon Borough Council's Civic and Conference Centre hosted a key conference providing valuable information on Accessing Finance for small and medium sized businesses (SME's).
The conference offered a definitive insight into the present economic conditions for SME's and looked specifically at what is available to businesses in the Craigavon, Banbridge, Newry and Mourne, Down and Armagh Council areas. This project is part financed by Invest Northern Ireland and the European Regional Development Fund under the Sustainable Competitiveness Programme for Northern Ireland. The initiative, which is also financed by the above five Councils, is part of the Achieving Finance programme, managed by Craigavon Borough Council and delivered by Lestas Consulting Ltd, a leading Management and strategic development company in Northern Ireland. Michelle Lestas, Director, Lestas Consulting said, "The programme offers a set of standalone events, such as this one, that is open to all businesses in the region. "To date over 100 businesses have been involved with different aspects of the programme and SME's seem to appreciate that they can dip in and dip out of the programme to suit their requirements and needs. "This has helped many of them to structure their financial plans and access support from both the private and public sectors as well as dealing with the many and varied financial issues they have in this current economic climate." The conference brought together key speakers from the Department of Enterprise Trade and Investment (DETI) Economic Analysis Team; the Director of HALO Mr Alan Watts who is part of a team of Business Angels who provided information on how to pitch to investors; Michael Carlin, the Manager of the Northern Ireland Small Business Loan Fund (NISB Loan Fund); and Allen Martin, Invest NI access to Finance Team. Craigavon Borough Council's Chair of Development Committee, Councillor Darryn Causby commented, "This line up of speakers, who are all experts in accessing Finance in Northern Ireland within these present economic conditions, are rarely brought together within one conference. "Our SME's in Craigavon, Banbridge, Newry and Mourne, Down and Armagh have had an outstanding opportunity to spend the day gathering information on where to go and what to do, to bring their businesses forward financially. "They have had the chance to ask questions and probe the private and public sector finance gurus on the issues that are concerning them, at this time. For any business that is considering their future plans, and in my experience this means pretty much all businesses in the region, this was a conference not to be missed."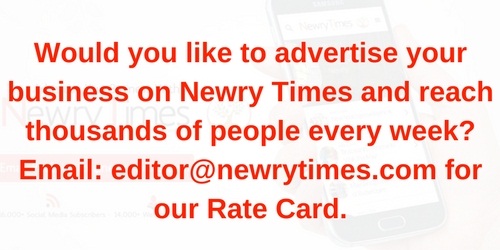 Both comments and pings are currently closed.