Crooked Lake Triathlon a 'major event', insists Newry Lord Mayor
Posted by
Newry Times News
info@newrytimes.com
Thursday, March 14th, 2013
Sport
,
What's On
As part of the 2013 Year of the Gathering Newry and Mourne District Council were delighted mark the 10th Anniversary of the successful Crooked Lake Triathlon and welcome its partners in County Clare and Members of the Crooked Lake Triathlon to a special photocall at Camlough Lake.
The Council, as part of its Twinning and Cross Border Tourist Initiative, will be facilitating all those visitors from County Clare who will be taking part in the 10th Anniversary of the Crooked Lake Triathlon this Summer at a morning/breakfast reception in South Armagh. The Mayor of Newry and Mourne District Council, Councillor John McArdle said, "The link with County Clare continues and the Council now takes on the role as a facilitator rather than always leading on events. "The County Clare contingent were in Newry for the Sports Personality Awards on Thursday night 7 March 2013 and attended the Clare-Newry and Mourne Twinning Meeting the following day. "I am also pleased to learn that the next Twinning Meeting will be a video-conference to be held in June 2013.  These type of arrangements offer the least cost and maximum output for both Councils. "I would like to take this opportunity to extend my since congratulations to the Crooked Lake Triathlon Committee who have developed this annual triathlon into a major event within the District and attracting many more competitors throughout Ireland. Catherine Murphy, on behalf of the organising Committee of the Crooked Lake Triathlon, welcoming the visitors from Clare said that the hosting of the Gathering Breakfast by the Newry & Mourne and Clare Twinning Committee would add to the 10th Anniversary celebration of the highly popular sporting event. "The "Gathering Breakfast" will add to our 10th anniversary celebrations. It will take place on the morning of the event. The Crooked Lake Triathlon is now a recogonised national triathlon. The race has attracted thousands of people from all over Ireland over the last 10 years. It has become the one of the most popular races on the Triathlon Ireland calendar. It is also a truly community based event. We have recieved so much support from local businesses, sporting clubs, groups and individual volunteers. This is our third year of sponsorship from First Derivatives. Catherine added, "We are very grateful to Newry and Mourne Council who have always shown us great support and encouragement. Catherine concluded by reminding all those with an interest in participating in the Triathlon that registration for the race opens on April 1st at 8.30am. All details are available at www.crookedlaketriathlon.com or go straight to race entry page on www.triathlonireland.com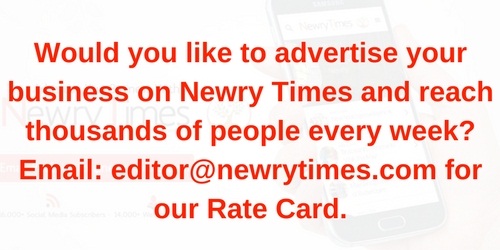 Both comments and pings are currently closed.