Environment Minister asked to intervene in Newcastle Social Housing Scheme
Posted by
Newry Times News
info@newrytimes.com
Tuesday, February 19th, 2013
Community
Alliance Newcastle Councillor Patrick Clarke has described a decision by Planning Service to approve fifteen apartments and one house for social housing on the former college campus at Donard Street in Newcastle as going against the wishes and opposition of the local business and residential community.
Clarke is adamant that Planning Service have not given due consideration to the implications with such a scheme should social housing be eventually built in Newcastle town centre. The Newcastle Councillor has now written to the Environment Minister Alex Atwood MLA asking him to intervene in the planning application submitted by Oaklee Housing to build social housing in Newcastle town centre. Speaking to Newry Times, Clarke said he was 'very concerned but no surprised' that Planning Service had given approval for fifteen apartments and one house as part of a social housing scheme. "There seems to be no consideration whatsoever given for the fact that Planning Service have approved a social housing scheme in Newcastle town centre which is right beside taxi ranks, a public house, a hotel, an off sales, and fast food carry outs." "I am fully supportive of social housing and recognise that such schemes are needed but to build such a scheme right in Newcastle town centre beside a busy thoroughfare and businesses many of which operate late nights and at weekends is not in the best interests of the town or tenants." Clarke continued, "All Newcastle Councillors are opposed to this social housing scheme being built in Donard Street due to the location which Oaklee Housing wishes to build in Newcastle. The plans for the fifteen apartments and one house at Donard Street do not have the adequate open space required for young families." "Such a social housing scheme being approved and built along Donard Street in Newcastle is totally out of character with the whole area and is unsuitable for young families to be living in a built up residential and business area." "I am now asking the Environment Minister Alex Atwood to intervene and I have made written representations to his private office asking that this planning application does not receive formal approval and is deferred at Council on Monday 25th February until a meeting is setup between elected representatives, the Environment Minister and Planning Service," he added.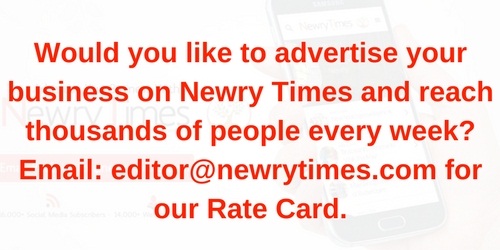 Both comments and pings are currently closed.