Alliance urges DRD Minister to resolve flooding in Newcastle
Posted by
Newry Times News
info@newrytimes.com
Tuesday, February 12th, 2013
Community
Alliance Party Newcastle Councillor Patrick Clarke has strongly criticised a written ministerial response from DRD Minister Danny Kennedy to Newcastle Councillors regarding on-going flooding problems in the Mourne View housing estate Newcastle.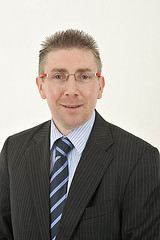 To date over £14 million pounds has been spent on improving the sewerage and water infrastructure in Newcastle since 2007. However DRD Minister Danny Kennedy has said he "can give no guarantees that further investment will be available in the foreseeable future." Newcastle Councillors requested funding to identify ownership for the maintenance of the Mourne View Estate in Newcastle and provide remedial works to address the flooding issues at this location. The letter from Minister Danny Kennedy assured Councillors that the pumping station serving Mourne View Park is operating to full capacity and functioning as designed. However, Alliance Party Councillor Patrick Clarke has responded to DRD Minister Danny Kennedy's ministerial response stating that the flooding fears of Mourne View residents in Newcastle need to be finally addressed. The DRD Minister has also been asked by Clarke to visit Mourne View Estate in Newcastle and meet with local residents. Clarke stated, "I am disappointed that Danny Kennedy cannot allocate necessary funding to resolve the long outstanding flooding problems associated to Mourne View Estate in Newcastle." "It seems that the DRD Minister is sympathetic to the problems faced by residents in Mourne View estate on one hand but does not want to take responsibility or finance the repeated flooding problems which keep reoccurring." "It is a constant fear for residents every time there is heavy rainfall in Newcastle that Mourne View Road in particular will become flooded. Residents should not have to be bringing out the sandbags to protect their properties every time heavy rain is forecast. Clarke continued, "This is no way to live for anyone and I would like some form of flood drainage scheme designed and priced for Mourne View estate. Whilst the Minister states that both Roads Service and NI Water have confirmed that their infrastructure performed to design capacity during the flooding there is still an issue with the private drainage systems which are inadequate to deal with heavy rain." "The Minister recognises that the Mourne View estate is an area of flood risk and that he has asked NI Water to consider potential measures which could reduce flooding in the area. However, Danny Kennedy fails to give any guarantee that further investment will be available in the foreseeable future." "I have written to the DRD Minister requesting his department to allocate the necessary financial investment required to resolve the flooding problems in Mourne View estate in Newcastle. Residents simply want a long standing issue finally resolved which will prevent repeated flooding during heavy rain," he added.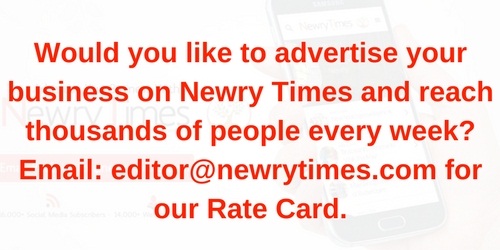 Both comments and pings are currently closed.