13 jobs lost after HMV Quays store announce closure
Posted by
Newry Times News
info@newrytimes.com
Thursday, February 7th, 2013
Business
,
News
HMV has announced the closure of its store in the Quays Shopping Complex in Newry.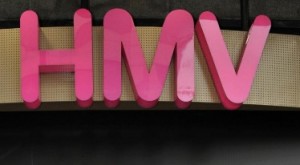 The city store, which employs 13 people, joins 8 other stores across Northern Ireland that will close over the next two months. HMV, which has been a mainstay of the high streets for 93 years, has struggled over the past 12 months as digital downloading and supermarkets have taken a huge slice of the DVD and music market. Deloitte, the administrators for HMV, said no fixed date had been set for the closure of the stores and that all will continue to trade in the meantime. However, it is expected that closures will take place over the next one to two months. Deloitte added, "We continue to receive strong support from staff and are extremely grateful to them for their commitment during an understandably difficult period. All other key stakeholders remain very supportive and I continue to be hopeful of securing a future for the restructured business." Reacting to the news, Sinn Féin MLA Mickey Brady said he was deeply disappointed. "This is a huge blow to the local economy especially coming so quickly on the back of the closure of other high street stores such as Jessops and Hoi Polloi. "It is clear that the retail sector is facing a crisis and I am calling on Minister of Enterprise, Trade & Investment Arlene Foster to protect these high street businesses by looking at incentives that will allow them to ride out the recession. Brady added, "There is still a responsibility on HMV to uphold the rights and entitlements of their workers and they must do all they can over the next two months to help their employees find alternative employment. Newry and Armagh DUP MLA William Irwin echoed Brady's sentiments. He said, "Times are certainly tough economically and the specific market that HMV targets is being heavily drawn to online sales, which has no doubt played a significant part in the brand reducing its store base in this manner. He added, "That of course is no comfort to those who are now out of work and I hope that they can find employment quickly." Local SDLP Councillor Connaire McGreevy described the news as 'devastating' for the 13 people who will lose their jobs. "I witnessed these people working hard in the Newry store on many occasions and I hope that they can find employment again soon. He added, "We must try to attract new shops, indigenous and foreign to Newry and our other towns. Our entire city must become a vibrant hub again. I hope that the Quays Shopping Centre can find a new enterprise to fill the vacant unit soon," he added.
More on this story:
Local jobs in balance: Quays store to appoint administrator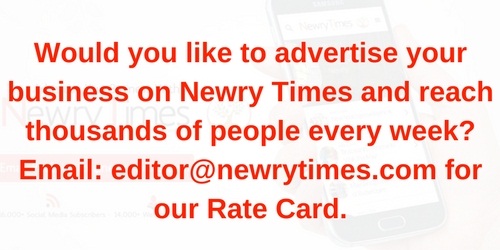 Both comments and pings are currently closed.