Newry Times campaign goes viral and saves lives of puppies
Posted by
Newry Times News
marketing.newrytimes@gmail.com
Friday, January 25th, 2013
Community
,
News


A
Newry Times Facebook campaign
has played a vital part in saving the lives of six beautiful little puppies.
Newry Times was made aware yesterday that the six adorable little collie/hound puppies, thought to be around 9-10 weeks old, needed to be re-homed from Carrick Dog Shelter as a matter of urgency or they would be put to sleep. The deadline for finding suitable homes for the puppies was 4pm today and Newry Times started a vigorous internet campaign to re-home them before it was too late. Within minutes of posting a picture of the pups on our
Facebook
page and
Twitter
account, as well as information about how to re-home a pup, readers of Newry Times immediately started to 'like' and 'share' the picture in a desperate bid to find suitable dog lovers that might be interested. By today, less than 24 hours after we posted it on our Facebook page, over 3600 people had shared the picture and hundreds tagged possible dog lovers who might be interested in adopting one of the cute little dogs. Nearly 200 people from across Newry & Mourne and outside the area commented under the picture in support of the Newry Times campaign and hoped and prayed that the dogs would be saved as the 4pm deadline loomed. And because Newry Times readers got behind our campaign so quickly and passionately, all the pups now have new families on their way to collect and re-home all six. Local Sinn Fein Councillor Pat McGinn commended Newry Times readers for getting involved. "The genuine care and generosity of our communities has once again shone through," McGinn said. He added, "Well done to the Newry Times and those people who made the effort to save the lives of these puppies." DUP Assemblyman William Irwin echoed McGinn's sentiments. "As a farmer I have a love of animals and it is great that these pups have been spared. "Everyone that owns a dog has a responsibility for its care and it is vital that before getting a dog people fully realise the commitment involved. He added, "Newry Times is a becoming a popular source of information and news for the city and this story proves just how powerful and indeed useful the internet can be."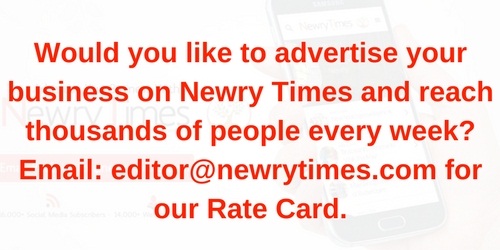 Both comments and pings are currently closed.