Flags issue dominates South Down Alliance committee meeting
Posted by
Newry Times News
info@newrytimes.com
Saturday, January 19th, 2013
Politics
Members of South Down Alliance Association held their committee meeting on 16th January in Newcastle.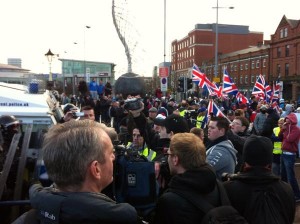 They strongly condemned the recent death threats, intimidation and attacks on Alliance elected representatives and their constituency offices, homes, and vehicles in recent months as a result of the democratic decision by Belfast City Council to fly the union flag on designated days. They also voiced their condemnation at the 40,000 leaflets, in Alliance colours, which were distributed in specific areas of Belfast by the DUP and UUP and which specifically named East Belfast MP Naomi Long and encouraged people to contact both her office and Alliance Party Headquarters with their feelings on the flags issue. South Down Alliance Chairperson Dr. Michael Healy stated: "The recent attacks on Alliance elected representatives are to be strongly condemned. Any threat or attack against an elected representative is an attack on democracy. Every politician should be able to work on behalf of their constituents without the fear of violence or intimidation." The ongoing disparity between VAT rates in the hospitality industry between Northern Ireland and the Republic of Ireland was discussed due to the effect the 20% VAT rate is having on local hotels, pub and restaurants within South Down that are close to the border which enjoys a 9% VAT rate in the republic of Ireland. Councillor Patrick Clarke advised members that he had raised this matter on behalf of local businesses in the hospitality sector with Deputy Alliance Leader and MP Naomi Long who has written to the British Treasury and is actively campaigning on a VAT reduction at Westminster for the hospitality sector in Northern Ireland. South Down Alliance member David Griffin spoke about the ongoing Welfare Reform cutbacks being implemented by the Conservative/Lib Dem Government and the dramatic affect they were having on people in the South Down area particularly low income families. Councillor Patrick Clarke stated: "In recent months I have seen a significant increase in the number of constituents contacting me about problems such as Universal credit, personal independent payments, the benefits cap, housing benefit restrictions and ESA appeals. "Constituents are worried about losing vital benefits and I am assisting those concerned with practical advice and support," he added. Finally South Down Alliance members finally congratulated Royal County Down Golf Club on being named the best golf course in the world outside the United States.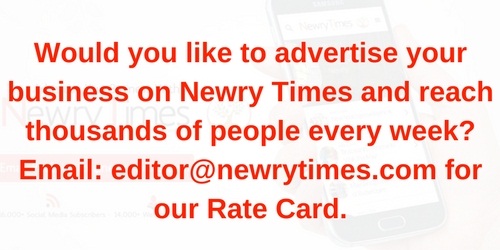 Both comments and pings are currently closed.