Late payment and bad debt growing concerns for local businesses
Posted by
Newry Times News
info@newrytimes.com
Wednesday, January 9th, 2013
Business
The latest Quarterly Economic Survey released today by Northern Ireland Chamber of Commerce in partnership with BDO revealed that almost 2 in every 5 local businesses do not have a system in place to protect their business from bad debt.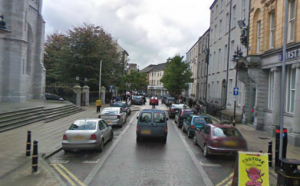 The survey, comprising responses from nearly 500 businesses across Northern Ireland, revealed that the threat posed to business stability by bad debts is a worsening problem here. Some 31% of local businesses stated that the level of bad debt in their business had increased over the last 12 months against an already worsening cash flow position for 32% of businesses during Q4 2012. One third of businesses believed that bad debts would pose an increased risk to the stability of their business over the coming year. Late payment of trade invoices is another key concern which 55% of businesses state is potentially threatening their growth and even survival prospects. For 16% late payment could actually inhibit their businesses ability to continue trading. Results for Quarter 4 of 2012 show a slight positive change in business confidence with 45% of businesses expecting to see an increase in turnover over the coming year, up from 42% in Q3 2012. One quarter (25%) believe that their turnover will decrease over the next 12 months, which remains unchanged from Q3 2012. Those expecting to see an increase in profitability (38%) over the next year has increased since the previous quarter (35%, Q3 2012). Just less than one third (31%) believed it would decrease which is up 1% point from Q3 2012 (-30%). Commenting on the findings, Chamber Chief Executive Ann McGregor said: "The overall results for this quarter were encouraging for Northern Ireland with most of the key indicators showing an improvement since the Q3 results were published. This was especially the case in the domestic balances for both manufacturing and services. Unlike the last quarter none of the balances reported a negative figure. "However it is alarming that almost 2 in every 5 local businesses do not have a system in place to protect their business from bad debt. This is especially concerning when one third of businesses believe that bad debts would pose an increased risk to the stability of their business over the coming year. "Government must help educate businesses on how to manage late payment and bad debt. Businesses need to make sure they have suitable measures in place and work together with the government to ensure late payments become less endemic across the supply chain. Ann continued, "Cashflow has been a problem for many businesses since 2008, when the downturn led to many firms being unable to access working capital. Measures such as a kitemark for prompt payers, alongside moves to encourage local government to use e-invoicing, could mean fewer businesses struggling with cashflow problems. "Alongside a better lending environment for businesses, many of whom need working capital, the creation of a state-backed business bank would also help many new and growing companies who have trouble getting access to finance at all." Brian Murphy, Restructuring Partner, BDO said: "The improvement in the confidence indicators is welcomed feedback from the business community. Despite the challenges in the market place, these business confidence indicators are perhaps grounds for cautious optimism, in particular the percentage increase in businesses expecting an increase in turnover and profit. "However, similar improvements have not been reflected across all indicators and the result highlighting a weakening of export orders is a particular worry. It is vital that everything is done to support Northern Ireland's business growth. He added, "Yes, there were some positives in the recent Autumn Statement that should help businesses, but yet again the Chancellor failed to make an announcement on Northern Ireland and corporation tax. "The business community must continue to push for the devolution of tax-setting powers with the hope that the uncertainty will end soon."
Would you like to advertise your business on Newry Times and reach thousands of people every day? Contact the Newry Times office on 028 4062 6520 or email Paul: editor@newrytimes.com
Both comments and pings are currently closed.