Newry Times celebrates 1st Birthday
Posted by
Emma Taylor
emma@newrytimes.com
Friday, November 30th, 2012
Community
Today is the first birthday of Newry Times and what a year it has been!
Newry Times was launched last year with several key aims: to provide the latest news and views to the local community, to provide quality content at absolutely no cost to the readers and lastly, to make Newry Times the city's favourite newspaper. We believe we have achieved all of our aims and we will continue to provide an unrivaled service to you, our readers, as well as all the fantastic local businesses who have supported us in the first 365 days. Technology is moving fast and the main challenge for the Newry Times Team is to ensure that all our readers and clients benefit fully from all of our services whether they are in the airport on their i-phone, on their desktop at home, on their Android living in Australia or navigating their I-Pad in a local coffee shop. This is a challenge we know we can win with your continued support. Through your unwavering support for our local business we are now the most widely read newspaper in the Newry & Mourne area with over 14,000 people visiting the website every single week.
Through your unwavering support we are also the most popular newspaper on Facebook, Twitter and for smart phone applications usage. Through your unwavering support we were awarded the 'Young Entrepreneurs of the Year 2012' at a business ceremony in the Canal Court. Every newspaper relies on the support and loyalty of its readership and business clients and Newry Times is no different. You make Newry Times what it is. We thank-you all for your incredible support and do tell your friends about Newry Times and let them experience free news at the click of a button. You can find us on Facebook by clicking
HERE
and you can follow us on Twitter by clicking
HERE
. Here's to another 365 days of news, sport and politics. Thank-you again! The Newry Times Team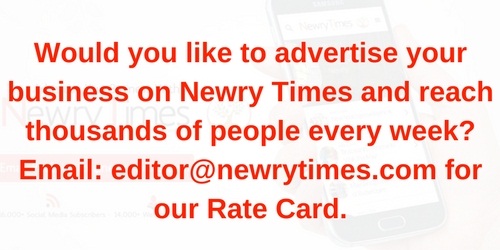 Both comments and pings are currently closed.