Christmas gift ideas are all wrapped up with savings at Buttercrane
Posted by
Newry Times News
info@newrytimes.com
Tuesday, November 27th, 2012
Community
,
What's On
Sugar, spice and all things nice – that's what will be on offer at Buttercrane Centre during the forthcoming special Customer Christmas Evenings that take place on Thursday 6th and Thursday 13th December.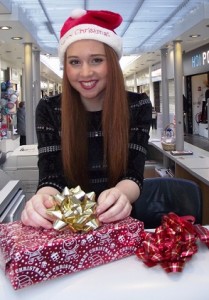 At Buttercrane it's beginning to look a lot like Christmas, particularly for families with young children, as Santa's Grotto will be half price at only £2.50 per visit during these customer evenings which will take place in the centre from 5pm – 9pm. The evenings will centre on shoppers finding expert advice on hand from Buttercrane's many stores, each of which will be displaying its pick of the best buys for Christmas by bringing items right onto the mall for ease of perusal. There'll be exclusive offers, refreshments, tastings and displays as well as colourful costumed characters roaming around to add to the festive cheer. It may also be music to your ears to know that a number of local school choirs will be coming along on both evenings to add some extra sparkle to the evenings. During both evenings shoppers will be treated to fashion shows where models will showcase the latest party dresses for the season that are available from Buttercrane's retailers, and will demonstrate what you can purchase in order to help sparkle and stand out from the crowd at Christmas parties this year. Looking forward to the first event, Peter Murray, Buttercrane Centre Manager, spoke to Newry Times and said, "The evenings are aimed are getting shoppers in the Christmas spirit and ultimately we want to give visitors that warm fuzzy feeling inside that is often associated with the festive season. "We already have a fabulous ambience in the centre, particularly now that our Christmas decorations are in place, but during these evenings we add the extra sprinkles on top of an already iced cake to make them a particularly wonderful Christmas-sy shopping experience. Peter added, "This year we'll also be offering a complimentary wrapping service during these evenings from 5pm – 9pm at the Customer Service Desk, where staff will be happy to accept any donations for the Southern Area Hospice charity, should customers wish to make a contribution in return for the complimentary service."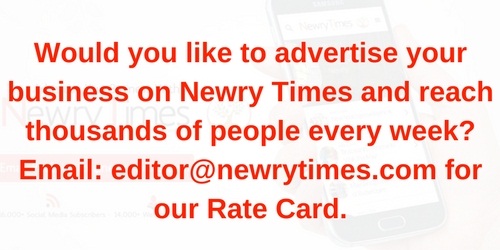 Both comments and pings are currently closed.