World renowned Mexican flautist set for Newry concert
Posted by
Newry Times News
info@newrytimes.com
Tuesday, October 23rd, 2012
Community
,
What's On
Newry Chamber Music is thrilled to present flautist Elena Durán, one of the greatest stars of classical music in their November Concert entitled "Mexico of My Heart". The concert will take place in the Sean Hollywood Arts Centre on Monday November 5th at 8pm. Elena will be accompanied on stage by the esteemed concert pianist David Owen Norris.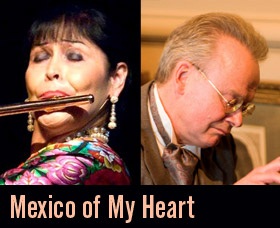 The premiere Mexican American instrumentalist, Elena Durán has entranced audiences around the world and has established a reputation as a charismatic communicator in the concert hall, on television and on radio. She is universally recognised as an exceptional musician and an inspiring teacher. Born in Oakland California to Mexican parents, Elena was raised in the California Public Schools system and gives thanks for the exceptional education she received at Sky Line High School and later at Mills College. By the age of twenty she was lecturer in flute at Stanford University before resigning two years later to continue her studies in Europe. Since this time she has played and recorded with major orchestras as well as with a number of major musical personalities including Paul McCartney, Stephane Grappelli and Louis Clarke. She has played for Presidents and for all the members of the British Royal Family including two memorable performances for HM Queen Elizabeth II. Elena is proud to be both Mexican and American as well as a Chicana. She believes that she has a unique perspective on her tri-culture background and has devoted herself to furthering understanding between her several nationalities. With support from both the government of Mexico as well as that of the United States Elena has established an annual programme along the US-Mexico Border under the title of Flauta sin Fronteras. She has also long been enchanted by the 'Epoca de Oro' of Mexican Cinema, having spent every Friday evening of her childhood at the Star Cinema, Oakland, with her grandmother, Soledad Muñoz. It was at the Star Cinema that Elena first heard the mariachi groups who played between the two movies which were shown each Friday. Those visits gave her a love of cinema, a love a live music and a love of 'Los Tres Gallos', Jorge Negrete, Pedro Infante and Javier Solis. Whilst Elena preferred Pedro and her grandmother Tita preferred Javier, they compromised on a mutual love for Jorge, the classically trained opera singer who became a movie star. México of My Heart is an emotional journey through the movies of Los Tres Gallos and through Elena's growth as a young Chicana in Oakland to an esteemed star of the concert hall. It is a heart-warming journey of hope. Come and share the highs and lows, the excitement and sorrows, and the love of life which has characterised Elena's personal journey. Tickets for the concert can be reserved at newrychambermusic.com or by calling 02830830482.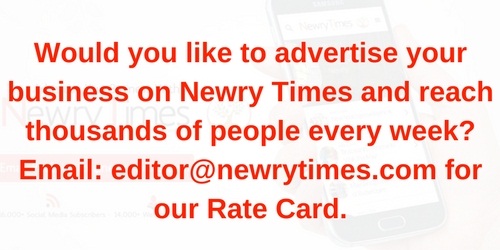 Both comments and pings are currently closed.