Newry Rainbow group attends Stormont Reception
Posted by
Newry Times News
info@newrytimes.com
Tuesday, September 25th, 2012
Community
The work of a Newry gay support group was recognised this week at a special reception organised by the Lloyds TSB Foundation for Northern Ireland.
Damian McKevitt and Rory Rafferty from the Newry Rainbow Community joined representatives from groups across Northern Ireland who received funding from the Foundation. The club received a grant of £3,000 towards new equipment for the centre. It is just one of 533 organisations that have received total funding of almost £1.8 million for their work in the community. Representatives from many of these groups visited Parliament Buildings at Stormont for a special event to recognise and celebrate their work. Sandara Kelso-Robb, Executive Director of the Lloyds TSB Foundation for Northern Ireland, paid tribute to the incredible work carried out by all of the community-based organisations. "The groups present here today represent the best of Northern Ireland. They are made up of dedicated volunteers working hard, often without recognition, to provide vital facilities and services for people of all ages in the local community. Without financial support, these groups simply would not exist. "We are continuing to meet the escalating needs of the local community by funding these groups and are delighted to celebrate another successful year of investment in important projects that are making a difference to so many lives." She was speaking at a special reception in the Long Gallery in Parliament Buildings where MLAs and members of the Foundation and Lloyds Banking Group joined representatives from groups across Northern Ireland to recognise and celebrate their achievements. The reception was sponsored by Social Development Minister Nelson McCausland who said: "I would like to pay tribute to Lloyd's TSB Foundation for Northern Ireland for their support of so many local community organisations. The Foundation has supported almost 6,000 local charities across Northern Ireland over the past 25 years. "Last year their investment of almost £1.8 million enabled over 500 grassroots charities and organisations to reach out and help meet the needs of the most disadvantaged in society. I hope the foundation will continue to support our local charities and the work they do in our community." In the 26 years since it was formed, the Lloyds TSB Foundation for Northern Ireland has contributed more than £27 million to a vast range of projects aimed at improving conditions in socially deprived areas. The representatives from groups throughout Northern Ireland were welcomed to the reception in Parliament Buildings by the Minister and MLAs representing constituencies in all six counties. The Lloyds TSB Foundation for Northern Ireland, which is independent from the Banking Group, runs a variety of different programmes: the Standard Grants Programme; Creating Change Programme (a six year scheme designed at helping charities become sustainable); the International Grant Programme (for NI groups doing work overseas); the Matched Giving Programme (matching funds raised by employees of Lloyd's Banking Group); Collaboration Grants (areas with additional need for support); Mrs Kelso-Robb added: "We have widened the number of programmes available in the past couple years as we feel this is the most effective and appropriate way to help meet the needs of different groups in Northern Ireland." The Lloyds Banking Group Ambassador for Northern Ireland, Mr Jim McCooe stated: "We are proud of our relationship with the Foundation and look forward to many more years of working with them to support charities across Northern Ireland." Other groups funded from the city include Newry and Mourne Young Carers Limited (£1,590), Newry City Community Trust (£3,000) and Newry City University of the Third Age (£1,138).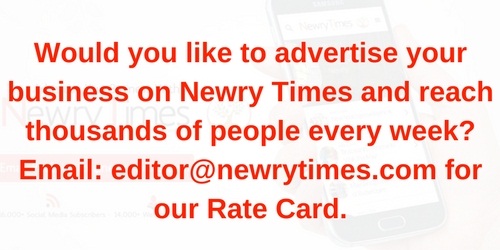 Both comments and pings are currently closed.