Women in Business NI masterclasses launched for autumn/winter 2012
Posted by
Emma Taylor
emma@newrytimes.com
Monday, September 24th, 2012
Business
A series of masterclasses have been launched by Women in Business NI, sponsored by Invest Northern Ireland, for autumn/winter 2012.
Women in Business NI is the largest and fastest growing business network for female entrepreneurs and business leaders in Northern Ireland. Established in 2002, the network has almost 800 members spread throughout all industry sectors. The masterclasses. which have a capacity for 30 delegates each, will address the challenges of growing business in 2012 and will be held in Newry, Derry and Belfast between September and December. Roseann Kelly, Chief Executive of Women in Business NI, said: "With a membership of almost 800 it is imperative that, as well as our regular facilitated networking events, which see more than 100 members in attendance, we offer specific masterclasses to our members to meet their needs for developing and growing their businesses. "This season we are focusing on up to the minute topics including online marketing, advice on how to grow your business through public relations and financing your business in such difficult trading times." Sharon Polson, Invest Northern Ireland's Regional Business Team, said: "Helping local businesses to grow is a core priority for Invest NI. By sponsoring the Women in Business Masterclass series we are supporting female businesses owners to access quality business information. "The first in the series looks at public relations (PR) and how it can be used to grow a business. By providing access to informed PR professionals the masterclass will help attendees to better understand what effective PR can deliver for their own businesses and how it can be used to grow sales and increase brand awareness." The masterclasses, 'How to Grow Your Business Through PR' which will be held on 25th September in Newry. 'Online Marketing' will be held on 27th September in Belfast. 'Negotiating for Business Growth' will be held on 4th October in Coleraine, 'Financing Your Business' will be held on 9th October 2012 in Newry and 'Leadership in Business' will be held on 6th December in Belfast. All can all be booked online at
www.womeninbusinessni.com
or by calling Women in Business NI on tel 028 9022 4006. To join Women in Business NI, log onto
www.womeninbusinessni.com
.  Follow Women in Business NI on facebook at
www.facebook.com/womeninbusinessNI
or on twitter @wibni.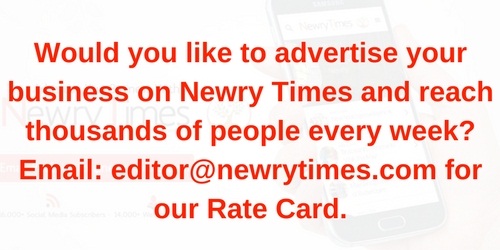 Both comments and pings are currently closed.