Fears for Crossmaglen site as Newry Council reveal true extent of illegal dumping
Posted by
Newry Times News
info@newrytimes.com
Thursday, July 26th, 2012
Community
,
News


Newry and Mourne Council has revealed that it will have to consider the future of the recycling site at Crossmaglen Supervalu after persistent dumping of household waste. Illicit dumping is occurring on a daily basis and it is costing the Council hundreds of pounds every week to clean up. The Crossmaglen site opened 5 years ago and since then dumping has become an escalating problem at the site. Although the site is cleaned daily, attendants are finding it almost impossible to cope with the amount of waste being illegally dumped, removing at least 2 ton/per month. The extra cost of maintaining the Crossmaglen site last year amounted to more than £18,000, which is ultimately adding to the burden on ratepayers. Waste dumped includes medical and sanitary wastes, agricultural wastes, electrical goods, food waste and general black bag rubbish. A large amount of the dumping seems to be coming from border counties Monaghan, Cavan and Louth. In a joint statement the Slieve Guillion Councillors said, "We are shocked at the level of dumping which is occurring at this site. This dumping is a huge and unnecessary drain on time and resources. It is the ratepayers of the District that pay to clean up after a small minority of people who are seriously misusing the site. "We want to work together to provide good recycling facilities to residents throughout the District. Council departments will be monitoring the situation over the next few weeks and will be issuing fixed penalty notices for illicit dumping." Newry and Mourne Council are asking residents in the area to be vigilant and report any incidences of dumping. Environmental Health will continue monitoring illicit dumping and issuing fixed penalty notices; a maximum fine of £2000 can be levied. For more information please contact, Newry and Mourne District Council. Tel: 02830313233 or email
recycling@newryandmourne.gov.uk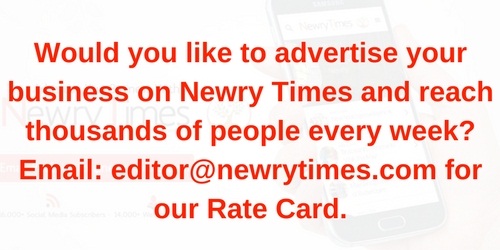 Both comments and pings are currently closed.