'Shining Light' Awards – Putting Volunteers in the Picture
Posted by
Newry Times News
info@newrytimes.com
Tuesday, June 12th, 2012
Community

The Confederation of Community Groups (CCG) Annual 'Shining Light' Awards for community volunteers took place last Thursday night in Bellini's. Almost three hundred people from a broad range of community and voluntary organisations attended the event. The Chairperson of the CCG Management Committee Davy Cunningham welcomed the guests and introduced the Mayor of Newry & Mourne District Council Charlie Casey. Mr Cunningham said: "I would like to extend a cordial welcome to you all and in particular invited guests including Newry and Mournes First Citizen, Mayor Charlie Casey. Tonight's event is the culmination of many weeks of hard work by CCG staff and it reflects the energy and enthusiasm of the volunteers being recognised here this evening. I would also like to pay tribute to the adjudicating panel including Hugh Mallon, Cathal Austin, Colette Ruddy and Seanin Graham for taking the time to assess the dozens of submissions for the 'Shining Light' Awards". Mr Cunningham concluded: "On behalf of the CCG I would like to congratulate the various Award winners and all the other volunteers gathered here for the event. I also wish to thank CCG Staff, Bellini's, The Quays Shopping Centre our main sponsor and all our sponsors who helped make this a wonderful occasion." The Mayor Councillor Charlie Casey said: "We have gathered here tonight to recognise and pay tribute to the many unsung heroes who work tirelessly within local communities throughout the Newry & Mourne area. The 'Shining Light' Community Volunteering Awards were established by the Confederation of Community Groups to celebrate the life and work of the CCG's own Patricia Graham who sadly passed away in 2009. Patricia was employed by the Confederation and as a volunteer she gave many hours of her own time to many community projects within the Newry area." "Newry and Mourne District Council are particularly happy to be associated with this event and to witness the range and quality of nominations which this year has surpassed all expectations. We are further delighted with the fantastic level of support on display here tonight." The Mayor concluded: "The important contribution made by local volunteers in ensuring that the Newry & Mourne area continues to be a vibrant and friendly place to live, cannot be overstated. Newry and Mourne District Council believes that it is vital that the work carried out by local volunteers is formally recognised both by their colleagues in the community/ voluntary sector and also, as in tonight's event, by the private sector and by us in the statutory sector. I would like to commend all associated with tonight's event. The CCG's 'Shining Light' Awards puts community volunteering in the spotlight and acts as a catalyst for promoting inclusive, selfless inter community activity."
Shining Light Award Winners 2012
Category: AGE 16-24
Amy Boyd
: Nominated by Carnagat Area Community Association for her major input into the development of many youth initiatives in her local community, as well as taking on a peer leadership role within the Youth Forum and Visions Youth Conference Committee. Amy has also received the Millennium Volunteers Award of Excellence and was recently a member of a youth group who travelled to Russia with N&M District Council. Category: AGE 25-49
David McClurg:
Nominated by Donal Connolly for the way in which he commits himself to volunteering in order to make a difference to other peoples lives; this despite his own visual impairment. He has a keen knowledge in issues related to visual impairment and assists RNIB's Community Access Workers in the delivery of Awareness Raising training. David is also a dedicated volunteer with the Good Morning / Good Neighbour service providing an essential social contact for many isolated and vulnerable older people. Category: AGE 50+
Henry McDonald:
Nominated by Cedar Foundation for his outstanding commitment as a volunteer with N&M Gateway Club over the past 10 years. As well as coaching the Gateway football team Henry has also volunteered with the Special Olympics and currently acts as a Befriender for 2 young males with a learning disability. Henry also gives up much of his free time to raise funds for many local charities, and takes part in many cross community events to raise awareness and build bridges Category: Charity Work
N & M Citizens Advice Bureaux:
Nominated for their work with volunteers in supporting staff to provide advice and information on a range of issues such as benefit entitlement, housing, debt, tax, employment law; and making a real difference to peoples lives in our local community Category: Community Work
Home-Start:
Nominated for their work in supporting families in the local community who have at least one child under the age of 5, and may be experiencing difficulties. Trained volunteers bring skills, experience, enthusiasm and a caring role in helping children reach their potential through a good start in life. Category: Older people services
M.A.T.T. – Men About The Town
: Nominated by N & M Senior Citizens Consortium as the only men's group in N&M which reaches out to isolated older men through a range of projects; working in partnership with Conservation Volunteers to develop and maintain their own allotment, and also with local schools to initiate inter-generational activities. Category: Youth Work Joint award winners:
Greater Cloughreagh Area Youth Group
: Nominated for their work in providing a key link between the youth and the local Community Association which has resulted in a reduction in crime, development of intergenerational work, and delivery of Cultural Diversity programmes.
Happy Helpers:
Nominated for establishing a unique personal development opportunity for young adults with additional support needs through volunteering, by taking responsibility for themselves and others in helping to provide a programme of after school activities for young people with disabilities.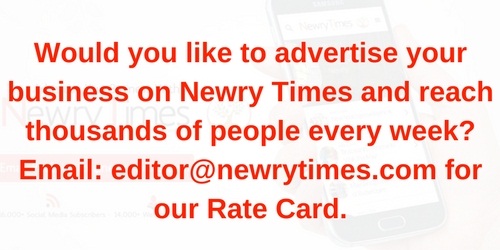 Both comments and pings are currently closed.